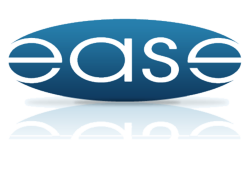 Our momentum in the Lean Manufacturing solutions space is attracting great people and I'm delighted to welcome our latest team members
Mission Viejo, CA (PRWEB) March 29, 2012
EASE Inc., the leading provider of lean manufacturing design-to-production solutions, announced four new hires today, increasing the already strong team dedicated to providing Industrial and Manufacturing Engineers with a powerful and effective system to develop engineering labor standards.
"We continue to experience strong growth as we push forward efforts with innovation in the field of Manufacturing Data Management," said Michael Linos, CEO of EASE. "Our momentum in the Lean Manufacturing solutions space is attracting great people and I'm delighted to welcome our latest team members."
Joining EASE includes Michelle Esco, Accounts Manager; Shawn Faircloth, Director of Business Development; Prathibha Ragendran, Programmer Analyst; and Heidi Smith, Marketing Director.
Michelle Esco, Accounts Manager
Michelle joins EASE from Fluor Enterprises in Aliso Viejo, CA as a sales technician. Prior to that she spent seven years at Tektronix as a senior sales coordinator where she provided sales and marketing support for 13+ account managers in Northern California.
Shawn Faircloth, Director of Business Development
Mr. Faircloth is an information technology industry veteran who joins the Ease team after holding senior sales positions within a variety of successful information technology hardware and software companies throughout the South Western United States. Most recently, Mr. Faircloth was top earning senior associate with Lifetime Memory Products for the last 5 of 8 years. Grossing over $15 million dollars in new business. In his role as Senior Channel Manager, Mr. Faircloth was responsible for all aspects of the sales process and managed over 200 accounts while continually beating quarterly projections for new growth.
Prathibha Rajendran, Programmer Analyst
Prathiba joins EASE as a .NET Programmer after having completed her Masters in Computer Science at Towson University, Maryland. Prior to her Master's degree, she worked with TATA Consultancy Services for 3 years as a software quality analyst.
Heidi Smith, Marketing Director
Heidi joins EASE from Verismic software, where she served as Global Marketing Director. She brings a decade of experience working in business-to-business software marketing.