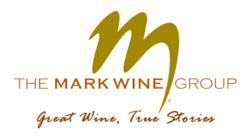 Before we came along, there was no option to the buyer at a national level; today we have provided a solution to the changed landscape.
Austin, Texas (PRWEB) March 29, 2012
Restaurant and Hotel guests dining at national chains don't want to select from the same generic wine brands they see at their supermarket. Until recently, that was the only option because only large multi-national chains had the bandwidth to service national restaurant and hotel companies across state borders. That changed when The Mark Wine Group assembled the largest portfolio of the family owned wineries for national chains to select from. In less than five years, the young company has grown to represent 100 family-owned wineries to over 80 national chains, showing significant profits for both their supplier and national account partners, despite the recent recession. As a result, family-owned wineries have found an unprecedented amount of placements on wine lists at on-premise national hotel and restaurant chains.
"Over the past two years, we have seen amazing growth in the acceptance of new quality family producers with our national chain partners" says Mark Gmur, President and Founder of The Mark Wine Group. "Before we came along, there was no option to the buyer at a national level; today we have provided a solution to the changed landscape. Guests want better wines and buyers know that when they buy through us, there is a kind of "national guarantee" – the right wine, at the right time, and at the right price. It's what sets us apart from the competition and makes us a trusted resource for chains to build out their wine program".
Last year, The Mark Wine Group sold over 90,000 cases of wine through 15,000 points of distribution, servicing a diverse range of major companies like Starwood Hotels & Resorts, Legal Sea Foods, Morton's The Steakhouse and Four Seasons Hotels. The company acts as the liaison between producers and national wine buyers, finding the best wines that make the best sense for each party and each unique opportunity.
The Austin-based firm has been key to the diversification and strengthening of wine programs at major accounts like Truluck's Seafood Steak & Crab House, Fleming's Prime Steakhouse & Wine Bar, and InterContinental Hotels Group.
Helen Mackey, Director of Beverage Strategy for Ruth's Chris Steak House has partnered with some of the company's brands such as Riff, Roederer Estate and Raymond, says that Mark is a "tireless advocate for his brands and a great strategic partner for national accounts."
Founded in 2007 and based in Austin, Texas, The Mark Wine Group is a family-owned, fine wine company - representing the highest quality family-owned and independent wineries and importers to hotel and restaurant companies throughout the United States.
The company is bringing the world of wine to national accounts with a manageable shortlist featuring 100 of the world's best family-owned wineries.
A national buyer has a myriad of choices to make when considering the wines available, but in managing tens, and even hundreds of locations - it's where service, trust and knowing that you are working with a company who brought you an outstanding portfolio come together. In short, they have aligned the family wineries into a "super network" of distributors across the country so that the wines are available in all 50 states.
Marian Jansen op der Haar, Consultant for Fleming's Prime Steakhouse & Wine Bar and Principal of Vines57, called The Mark Wine Group "a one-stop shop" with access to the range of wineries needed to help create their Top 100 wine program with wineries such as Riff, Roederer Estate, Livio Felluga, Mionetto, BR Cohn, Raymond, Domaine Drouhin and Carpe Diem.
Though sales of high-end wines were hit hardest during the recession, this past year saw luxury wines back on the rise. If that holds true for 2012, it should be the biggest year for the firm as their portfolio is diverse and balanced with ultra-premium, middle-tier, and table wines. That's a bright light for ultra-premium producers in the portfolio like Champagne Louis Roederer, Fess Parker and Joseph Drouhin, as well as competitively priced suppliers like Hahn and McManis.
"Mark makes it easy to do business, he knows the hotel business well, and therefore is great at anticipating our needs. He is a superb voice for the brands The Mark Wine Group represents; knowledgeable, and in looking at the needs of our program with a "buyer's" vision," said Shirley Whelan, Director of Food & Beverage Product Development for Hilton Hotels Corporation.
What has transpired in less than five years for the young company is nothing short of remarkable. "Each winery in the portfolio plays a part, and together, we like to think of our portfolio as greater than the sum of its parts. There are a wide range of consumers out there and you must be capable of catering to them all," says President Mark Gmur.
The Mark Wine Group's growth, and that of the family-owned wineries they represent, are propelled by a strong network of sales, marketing and 200 distributor partners under the coordination of President and Founder, Mark Gmur, C.W.E.