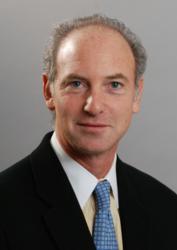 "The women's apparel market continues to be the barometer of the health of the overall apparel market…as goes women's so goes the market."
Port Washington, NY (PRWEB) March 29, 2012
The NPD Group, Inc., a leading market research company, released its results from its Consumer Tracking Service on the U.S. apparel market for 2011.
The U.S. apparel market grew 4 percent in 2011 with total dollar sales of 199 billion dollars.
The growth of dollar sales in the men's apparel market led the way in the adult apparel market with an increase of 4 percent. Women's apparel grew by 3 percent and children's apparel by 6 percent.
"This is a marked improvement over the prior years," said Marshal Cohen, chief industry analyst, The NPD Group, Inc. "I believe this is testament to the use of sales and value pricing by retailers that did in fact get the consumer to respond. I think this also goes back to the 'Frugal Fatigue' phenomenon we have been watching. It seems to have materialized for apparel in 2011 as consumers finally got back to building their wardrobes again."
There were some stand-out categories in the women's market that benefited from renewed interest in fashion. Dresses, for one, continued with double digit growth in 2011, posting a 17 percent increase in dollar volume sales. A complement to dresses, women's hosiery posted growth as well. Tights and Sheer hosiery combined grew 8 percent last year. Women's intimate apparel also showed encouraging growth, up 6 percent over 2010.
"Looking at the women's market numbers it becomes evident to me that it wasn't necessarily the 'big' categories that had the most impact, it was the smaller items that helped to drive growth. It was also those products that brought 'newness' to the party that helped," said Cohen. "The women's apparel market continues to be the barometer of the health of the overall apparel market…as goes women's so goes the market."
In the men's apparel market the categories that helped to propel growth there are in those related to the 'dressing-up' trend. Dollar volume sales for men's dress shirts were up 14 percent, men's suits sales were up 23 percent, and sport coats were up 20 percent. Last but not least, men's underwear sales for 2011 rose 7 percent.
"The men's market has benefited from the economy—yes, that's benefited," said Cohen, "It's about the job, keeping it or getting it. Younger men are looking to 'dress the part' while older men are also looking to 'dress the part,' but also want to 'keep the part," adding, "And then of course to some, sales of men's underwear is an indication of the health of the economy."
Which stores benefited from the increase in apparel sales? Manufacturer owned stores, posted the highest growth rate, up 15 percent, off-price and specialty stores were both up 6 percent. Department and national chain stores also posted growth (3 percent). The mass merchant channel showed slight improvement (1 percent).
"These channel results demonstrate that the consumer's pursuit of value has become more about 'brand names for less,' and less about getting the 'lowest prices,'" observed Cohen, "Stores and brands that have shifted with the consumer and provide an assortment of recognizable brands, a good deal, and better quality merchandise as well as having shifted away from being only about the lowest price, are the ones that have posted growth."
About The NPD Group, Inc.
The NPD Group is the leading provider of reliable and comprehensive consumer and retail information for a wide range of industries. Today, more than 2,000 manufacturers, retailers, and service companies rely on NPD to help them drive critical business decisions at the global, national, and local market levels. NPD helps our clients to identify new business opportunities and guide product development, marketing, sales, merchandising, and other functions. Information is available for the following industry sectors: automotive, beauty, entertainment, fashion, food, home and office, sports, technology, toys, video games, and wireless. For more information, contact us, visit http://www.npd.com/, or follow us Twitter at https://twitter.com/npdgroup.