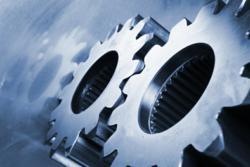 ...new "reshoring" or "insourcing" trends being seen across the United States...
Winnipeg, MB (PRWEB) March 30, 2012
For years there has been a move away from North American manufacturing in favor of less expensive overseas labor. Looking at manufacturing employment numbers, it is easy to believe the death of North American manufacturing is near, if not already occurring. But new reports and figures released by The Boston Consulting Group (BCG) and Statistics Canada may tell a different story.
The BCG report studies the new "reshoring" or "insourcing" trends being seen across the United States and concludes that 2-3 million jobs and $100 million in added output could be realized within the next several years. "Insourcing" is when companies choose domestic manufacturing solutions rather than outsourcing to off shore locations like China. There are many contributing factors to this trend.
However, the report does not account for the trends being witnessed in the Canadian manufacturing industry, which is closely tied to the US economy. According to Statistics Canada, although Canadian manufacturing jobs continue to fall – a decline of 41000 jobs over the last year – manufacturing output continues to rise. In fact output has risen 59% over the last three decades. Employment in the industry, however, has fallen 16%.
With the emerging trends of reshoring and insourcing continuing their rise in popularity, the Canadian manufacturing industry may see growth relative to that of the US over the next decade. Vic Janzen from Custom Castings, a Canadian manufacturer of aluminum and zinc castings, says he is seeing this trend in action. "There are Canadian and American companies actively searching for North American manufacturers to secure a stable supply chain," says Janzen. And if this trend continues, it could mean a boost for the North American manufacturing industry – something everyone on this side of the ocean can get behind.
Custom Castings is a leading Canadian provider of aluminum and zinc castings supported by a fully integrated manufacturing facility with the ability to produce value added turn key products. To learn more about custom aluminum fabrication and other services provided by Custom Castings Limited please visit CustomCastings.com.