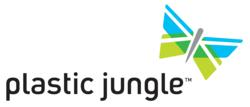 San Mateo, Calif. (PRWEB) March 29, 2012
Plastic Jungle, the web's largest secured gift card exchange, today announced that Margaret Mackenzie has joined the company as Head of Acquiring Channels. She will be responsible for creating additional liquidity for consumers by working with channel partners to provide their customers the ability to exchange between different forms of currency, such as a gift cards and loyalty points.
Margaret is a seasoned entrepreneur with deep experience in payments, financial services and technology. Prior to joining Plastic Jungle, Margaret was the Chief Financial Officer and Head of Operations for Boku, Inc., a venture-backed leader in mobile payments. She joined Boku when the mobile payments company she co-founded, Paymo, Inc., was merged with Boku in 2009.
"Margaret has shown tremendous leadership and ingenuity in the payments space and she will be a huge asset to our team," said Bruce Bower, CEO of Plastic Jungle. "Under Margaret's leadership, we look forward to expanding our partnerships and increasing consumers' ability to maximize the value of their unredeemed gift cards and loyalty points in ways that align consumer, issuer and Plastic Jungle interests."
Margaret's experience has included roles as CFO of mBlox, Inc., a venture-backed mobile transaction network; CEO of 4charity, an online charitable transaction processing company; Managing Director of SVB Securities, a broker-dealer subsidiary of Silicon Valley Bank; and President of Resonex Capital Corporation, the captive finance subsidiary of a venture-backed medical equipment manufacturer. She began her career in financial services with Bank of America and Intel Corporation.
"This is an exciting opportunity to work with a team that has the expertise and creativity to take the secondary gift card market to the next level" said Margaret Mackenzie. "I'm looking forward to helping Plastic Jungle expand its partnerships and create new value and liquidity in the payments and loyalty markets."
About Plastic Jungle
Plastic Jungle (http://www.plasticjungle.com) is the web's largest secured gift card exchange, giving consumers the choice and flexibility to convert their gift cards into other forms of spending power -- including online balances to use at the millions of merchants that accept PayPal; loyalty points with their favorite retailer or financial institution; Amazon.com Gift Cards; and a variety of other payment formats. Plastic Jungle's patent-pending marketplace and payment applications aim to safely unlock billions of dollars in unredeemed gift cards trapped in the economy for the benefit of consumers and merchants alike. Based in San Mateo, California, the company is privately held, with venture backing from Shasta Ventures, Redpoint Ventures, Jafco Ventures, Citi Ventures, First Round Capital, Bay Partners, Harrison Metal and Western Technology Investment.
For more information on partnering with Plastic Jungle to maximize consumer liquidity and spending power, please contact Margaret Mackenzie on margaret(at)plasticjungle(dot)net.