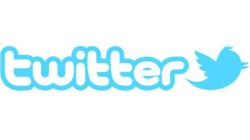 Seattle, WA (PRWEB) March 28, 2012
Online visibility is something that must not be neglected for a blog or website. This factor determines if the blog is generating enough hits or not. A blog with so little hits are considered lost in the cyberspace. Downtweet, a world-class Twitter application can be the professional answer to this visibility dilemma that has afflicted thousands of blogs worldwide.
Downtweet is similar to other widgets out there that can be installed to blogs and websites. However, Downtweet's potential is more imminent. For starters, Downtweet serves the passive users of Twitter. Passive users are those who do not tweet often and they don't care much if they have followers or not. They are similar to content tourists who are just looking for ways how to pass time.
One of the best things about the Downtweet widget is the Twitter search function. In the website, users can drag and drop categories to certain feed panels. These categories are optimized according to their popularity worldwide. The best categories to search for are money, business, comedy, politics, food, gossip, and some tweets about famous Hollywood celebrities. Users can also add up to six panels in case they want full-scale information.
According to many bloggers who used Downtweet, the Twitter widget has created immense visibility spikes for their blogs. Effects even doubled when they announced the changes in Facebook and other sites. This clearly shows that people are always enticed by something new, especially by something entertaining like Twitter. Some people even referred to Downtweet as Twitter's long-lost twin. Once these two mediums of information work together, tweeting will be more fun and informational.
Downtweet also saved up some famous tweets sorted into categories. These tweets can be reused, and they have varying popularity rates. However, these tweets guarantee moderate to high visibility results. Apparently, Downtweet transformed tweets into mini-guides that can really boost a website's success. This widget is also helpful for blogs and websites that deal with people services and online transactions. To know more about this powerful widget, new users can go to http://www.downtweet.com.
About Downtweet
Downtweet.com has developed live Twitter software for any website or blog. Any site can add a Downtweet widget in a matter of seconds. Downtweet.com also acts as a Twitter portal for users to get instant Twitter streams. Downtweet widget users have the ability to customize the look and feel of Downtweet to fit the style of their website or blog. Downtweet is a free service.
Find Downtweet on Twitter
http://www.twitter.com/downtweet1