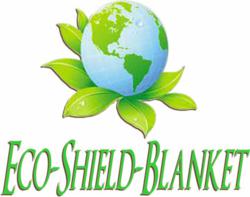 The Eco-Shield Blanket stops over 97% of Radiant Heat Transfer.
Orlando, FL (PRWEB) March 29, 2012
Pure Web is proud to announce the launching of the new website of Eco-Shield Blanket. Eco-Shield Blanket, with the help of Pure Web Development, will now be able to educate visitors on how to lower heating and cooling bills by limiting radiant heat transfer. Eco-Shield chose Pure Web to establish http://www.ecoshieldblanket.com because they needed a partner who could provide web services at the right price and on time.
Eco-Shield Blanket is an insulation material every home or building needs. It uses the radiant barrier technology developed by NASA to stop 97% of radiant heat transfer that passes through it, leading to lower heating and cooling bills. Also, eco-shield blankets are eligible for energy tax credits – which mean more money in your pocket. Government reports show that there are 45 million homes (just in the United States) that lack proper levels of insulation. This means a large number of homeowners don't have adequate protection from the heat and cold.
The Eco-Shield Blanket technology is still an unfamiliar item for most people. This is why the partnership of Eco-Shield Blanket and Pure Web Development is perfect. Through the web design and internet marketing services offered by Pure Web, people will be able to get to know more about this new effective technology that can be used in their homes.
Pure Web launches the Eco-Shield Blanket site – to be able to educate homeowners about radiant barrier technology. A lot of people are having trouble in keeping a comfortable temperature in their home. Another common problem is that the costs of heating and cooling homes are quite massive. This is why it's nice to get to know more about Eco-Shield Blanket and the benefits of installation.
About Eco-Shield-Blanket
Eco-Shield-Blanket is a Florida based company that specializes in helping their customers save money while increasing the comfort inside their homes. They provide quoting and installation services throughout the state. The Eco-Shield-Blanket website serves the continental US. For more information please visit: www,ecoshieldblanket.com