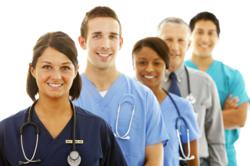 Having the opportunity to secure more of your available income through these increased limits will truly benefit many physicians and dentists nationwide
Rockville, MD (PRWEB) March 29, 2012
DIQuotes, a website dedicated to providing physicians and dentists disability insurance quotes and news is announcing an update from one of the leading carriers for disability insurance to medical professionals. The Guardian Life Insurance Company of America has increased its income replacement amounts for those looking to supplement their existing group long term disability coverage. This means a physician or dentist can now protect a higher percentage of their income. Most dental and medical professionals need an individual disability income insurance policy to fill the gap between what their group LTD plan covers and what they could get if fully insured with their own personal plan. The most common reasons for this gap in coverage are -

The group LTD does not cover bonus income.
Salary earnings go beyond the group plan's benefit cap.
"Having the opportunity to secure more of your available income through these increased limits will truly benefit many physicians and dentists nationwide who understand the importance of proper disability insurance protection", says Thomas Lloyd, principal disability insurance specialist of DIQuotes.com
There are a number of additional benefits for an individual plan to be layered on top of the group plan. Typically, most group LTD plan benefits are taxable at the federal and state levels – leaving the insured less take home income. Conversely, individual plans that are funded directly by the owner or individual who is covered provide a full tax-free benefit when the premiums are paid with after-tax dollars.
Secondly, a group LTD plan is often conditionally renewable to the insured, meaning the employer can remove coverage from the employees at anytime without consent. Some individual plans provide additional options to secure additional amounts of disability insurance coverage in the future with either loss of group coverage or an increase of salary without medical underwriting.
"You want to obtain individual coverage at the youngest age possible, to take advantage of lower premiums and typically, a better health history for cleaning medical underwriting", adds Mr. Lloyd.
DIQuotes, a division of the Financial Balance Group in Rockville, MD, provides specific disability insurance quotes and information to members of the medical and dental community. Contact is 1-866-680-8779.