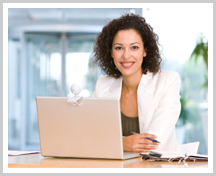 The residual disability benefit is one of the primary features I review with any client in need of individual long-term disability insurance - especially those who are highly specialized or self-employed professionals
Rockville, MD (PRWEB) March 29, 2012
Guardian Disability Insurance Brokerage, the disability insurance division of Financial Balance Group, LLC, has released a new article regarding the residual disability benefit feature of a long-term disability insurance policy, titled "Residual Disability Benefits for Partial Disability". The new article, written by Michael L. Relvas, CFP® explains the importance of the residual disability benefit and the differences that exist among the various policies being offered today.
Michael reviews three key features of the residual disability benefit including benefit qualification requirements, benefit calculation methods and recovery benefits, each of which can assist consumers in making a more educated decision regarding the level of coverage provided by any given policy. The article provides numerous examples of the multiple qualification requirements and benefit calculation methods seen today, which helps consumers identify how these differences can impact the amount of benefit that a policy will pay during a claim.
"The residual disability benefit is one of the primary features I review with any client in need of individual long-term disability insurance - especially those who are highly specialized or self-employed professionals," says Michael Relvas, owner of MR Insurance Consultants. Michael Relvas, is a CERTIFIED FINANCIAL PLANNER™ professional and also the creator of the buyer's guide to disability insurance for physicians.
Michael L. Relvas, CFP® is a Registered Representative and Financial Advisor of Park Avenue Securities LLC (PAS), 1355 Piccard Drive, Suite 380, Rockville MD 20850. Securities products/services and advisory services are offered through PAS, a registered broker-dealer and investment advisor, 240-683-9700.
Financial Representative, The Guardian Life Insurance Company of America (Guardian), New York, NY. PAS is an indirect, wholly owned subsidiary of Guardian.
MR Insurance Consultants is not an affiliate or subsidiary of PAS or Guardian.
PAS is a member FINRA, SIPC.