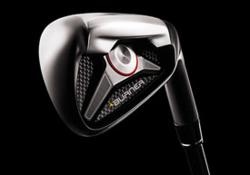 Atlanta, GA (PRWEB) March 29, 2012
10Rate reviewers and staff selected 10 of the golf clubs for 2012, assigning each a numerical rating as well as awarding three models that stood out for quality, value, and budget. Testing and consideration for this Golf Clubs Top 10 list were given in a controlled facility based on the following set of nine criteria:
1. Comfort at Setup (Instilling Confidence)
2. Solid Feel at Impact
3. Workable Ball Flight
4. Consistency of Distance
5. Pure Distance
6. Shaft Quality and Consistency, Standard included shaft
7. Ability to Spin the Ball
8. Spin Control
9. Grip Feel and Quality
The annual Best Golf Clubs awards list was headed by the Titleist CB Forged Irons winning the Best Quality spot and a near perfect 9.5 out of 10 rating. The review noted several strengths of the golf clubs as follows: "The Titleist CB designed Forged Irons are a shallow cavity iron with an inner cavity muscle behind the impact area to deliver a little more distance and ease of shot-making. It has a slightly larger sweet spot than the even more traditional MB iron, which is a traditional blade. I liked the thinness of the top of the blade which does not reflect much light due to its satin finish (also new for 2012). The set up is comfortable, traditional, upright, and you just feel the quality of instrument in your hand at impact."
10rate's editors also gave the Best Value Golf Club award to the Mizuno JPX-800 Pro in the third place spot. With a rating of 8.5 out of 10, the review boasted, "Serious golfers know that the Japanese make great steel and that Mizuno is a serious players club. Mizuno uses a Grain Flow Forging process during manufacture in the JPX-800 Pro that is designed to provide that soft, consistent feel we look for irons. Ball down in a divot? No problem due to this clubs triple cut sole design that is made to provide good contact no matter what type of lie."
Additionally, the Best Budget award from the Top 10 Golf Clubs Ratings 2012 list went to TaylorMade Burner Irons, for which 10rate noted, "This mid to high handicap focused set is cavity backed with a large sweet spot and lots of forgiveness. I like the set up of the club for the most part but the head leans back (toe up) a little too much for me. The grip is nice, the Taylor Made Aero grip with a soft tacky rubber feel. The shaft can be either steel or graphite depending on your preference – both labeled Burner 2.0. The set comes 4-PW with an alternate wedge of 50 degrees thrown in."
TaylorMade, Mizuno, Titleist, and Cleveland were all recognized for multiple models in Golf Irons Reviews. Though the brand was only listed once, the Nike VR Pro Combo earned a respectable 8.5 out of 10 rating, the review mentioning, "The price having come down some on this set it's impossible not to recommend it. The Nike VR Pro Combo has the modified cavity back design with progressive offset that is so appealing to many levels of golfer. The 2, 3, and 4 iron have a pocket cavity (more forgiveness on mishits) design while the 5, 6 and 7 irons have a split cavity design. The 8, 9, and PW are straight blades for maximum feel and short distance control and consistency."
10rate.com conducts reviews in various product and services categories and publishes "Expert Top 10 Lists for Everything in your life." The company's web site strives to "Make it Easy" to select from the hundreds of choices there are in the product and service market place. All products and services are thoroughly researched by the companies expert editors prior to receiving a rating on a 1-10 scale. In addition to product reviews the companies editors write guidelines, buying guides and articles on various topics surrounding each product or service category covered to help educate the consumer.