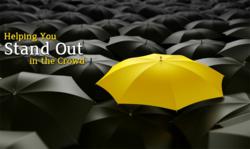 Timeline presents a tremendous opportunity for businesses that may not have found much value in Facebook in the past.
Vancouver, Canada (PRWEB) March 29, 2012
On March 30th Facebook Timeline goes live for brand pages. The reaction from personal users when their Facebook accounts were converted to Timeline a few months ago was mixed. But after all was said and done the transition turned out to be relatively successful. While the general public was initially resistant to the change, brands have embraced the idea with eager anticipation.
Facebook Timeline for pages increases the visual appeal for brands. Businesses are basically getting a large 851 x 315 px banner – the Timeline cover – on a site frequented by millions in their prospective customer base for free. Here are a few other points that have captured the imagination of businesses on the marketing potential of Facebook Timeline:

Photos, Likes, and other features are now highly visible at the top of the page.
Improved Administration Panel allows better control over the business page.
Direct Messaging - Fans can now initiate a private conversation by sending businesses direct messages.
Ken Lapp, President of Standard Marketing, comments on the Facebook Timeline transition, "Timeline presents a tremendous opportunity for businesses that may not have found much value in Facebook in the past. Even we felt there was a ceiling preventing brands from properly communicating their offering. But now, with the enhanced features and visual upgrades that Timeline offers, businesses can provide fans with a much more enriching experience, which will convert more visitors into actual customers."
Standard Marketing has highlighted some important tips on Maximizing Facebook Timeline for Brand Pages on our blog, and continues in our commitment to provide relevant, up-to-date, and useful information on social media marketing.
ABOUT Standard Marketing Ltd
Standard Marketing is a long established internet marketing and website design firm in Vancouver, BC, Canada. We've been creating success in Vancouver, Toronto, and across North America since 1999 and have a long string of clients who've been with us for many years. We have an A+ rating with the Better Business Bureau. A great deal of our business is from referrals. We've developed expertise in all aspects of internet, website, and digital marketing. Some of our staff has been in marketing and advertising for 30 years.