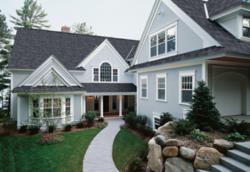 You wouldn't get your carpenter to fix your car, so why would you get them to fix your siding?
Vancouver, BC (PRWEB) March 28, 2012
Dynamic Gutters & Exteriors Ltd. today officially unveiled a new siding installation division, adding to their existing suite of home-exterior solutions. Offering Certainteed and James Hardie fiber cement siding products, the local Vancouver business looks to become a one stop shop for homeowners and developers working on exterior home projects.
Hardi-Plank from James Hardie, and Certainteed Weatherboard siding are both popular products known for their durability and longevity, a perfect solution to the unique weather conditions we have in the Greater Vancouver area. What is not unique in Vancouver, is the seemingly ubiquitous "siding Installer", so what makes Dynamic Gutters & Exteriors different?
Many tradesmen are quick to call themselves professionals at siding install, but a shocking few are trained and certified by the manufacturer. Thankfully, Dynamic Gutters & Exteriors has gone the extra mile, having each of their siding installers trained and certified by the manufacturer, specifically for the products they work with.
"You wouldn't get your carpenter to fix your car", says Dynamic Gutters Founder Bryce Osborn, "so why would you get them to fix your siding" he adds, explaining that these technologically advanced siding materials each come with their own requirements for installation. They are as different to traditional siding materials as the internal combustion is to Carpentry. Hyperbole no doubt, but serves to prove his point that it makes sense to seek out certified craftsman to handle the job they are trained to do. As good as these siding products are, a poor installation can bring about future problems.
"We're always looking for ways to stand out from the crowd." continues Bryce, "when you're already providing the premier gutter and exterior services in the Lower Mainland, it just makes sense to offer trustworthy certified siding install solutions to our customers as well."
The move is well timed, as the spring season brings about many new projects and home renovations in the city. So when it comes time for your home siding project, no doubt you will get handed a siding estimate or two from guys who have their head-office in the cab of their truck, or you can get a siding estimate from the Certainteed certified siding installer - Dynamic Gutters & Exteriors, your choice.
ABOUT DYNAMIC GUTTERS & EXTERIORS LTD.
With 3 locations in the Greater Vancouver Area, Dynamic Gutters & Exteriors Ltd. operates a 24 hour exterior maintenance service. With more than 10 years experience delivering a wide variety of exterior maintenance solutions in the area, they're no "Johnny come lately". In fact, Dynamic Gutters & Exteriors have earned and maintain an A+ record with the Better Business Bureau, and were founded in 2007 with the singular vision to be the best gutter & exteriors solution in the BC Lower Mainland.