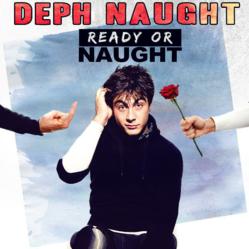 Miami, FL (PRWEB) March 29, 2012
Hip hop artist Deph Naught recently released his mixtape "Ready or Naught." Coast 2 Coast presents the project, which is now available for free download. "Ready or Naught" features Deph Naught on tracks with guest artist appearances from Lil' Dre, Ace, Mikey B, Element, Royce Da 5'9, Zawles, and Crooked I.
Daniel Kelly is Deph Naught. Introduced to the microphone at the age of 11, and working tirelessly since, Deph Naught can't pass up the opportunity to use his newfound public exposure. You may recognize him for his role on Degrassi TNG, and though the gig has been a great opportunity for him, it far from summarizes who he is. Deph Naught, a boy from a small industrial area in Mississauga, Ontario, has battled with underestimation his whole life. From cyphers to battles to local talent shows, Deph has always been the guy no one expected anything from. This has always been his greatest struggle, but also his most deadly weapon. The hunger to prove his worth is Deph Naught's essence, and with the tenacity and fervor he is respected for, he's going all for it.
Artistic integrity and the concept of freedom of expression have always been extremely important to Deph, so he holds nothing back. If it's on his mind, he's going to say it, so he's not for the easily offended. Seven years of perfecting his craft have given Deph the ability to manipulate words and turn his voice into an awesome tool. The cleverness and wit in his music are readily apparent, as he often employs satire and comedy to further accentuate his message. Deph has already been noticed by the watchful eye of some hip hop majesty, and has worked with big name artists such as Royce Da 5'9 and Crooked I of Shady Records. Every day he gets closer and closer to finally showing all those
who told him "Definitely not" that their thoughts were Deph-initely Naught the case.
"Ready or Naught" is available for free streaming and download at http://coast2coastmixtapes.com/mixtapes/mixtapedetail.aspx/deph-naught-ready-or-naught