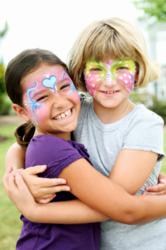 Gig Salad's growth has always been strong and steady, but the last year has been phenomenal!
Springfield, MO and Wilmington, NC (PRWEB) March 30, 2012
Thanks in part to a shorter winter and early spring, outdoor parties and entertainment are seeing a boost in popularity, according to entertainment booking service Gig Salad. "We've seen a marked increase over last year's bookings this early in the season," says Mark Steiner, co-founder of Gig Salad. "Spring is usually our busiest contract season as event planners look to hire entertainment for their summer events, but this year people are taking advantage of the weather and hosting events even earlier."
With the wedding season just a few short weeks away, it's not uncommon for entertainers and event service providers to get an increase in leads, but those leads are typically for events that still fall into the usual scheduling periods. According to Heather Roonan, Customer Support Specialist with Gig Salad, "This year everyone wants to start earlier to take advantage of the weather, or move their bachelorette parties and bridal showers outdoors. It's really exciting to have business rolling in this early in the year, because it usually means the whole season will be a great success."
Steiner also finds comfort in the early start. "We're always working to deliver the best gigs to our members, and the uptick in requests is great for everyone. We are the number one commission-free booking agency in the country, and we love knowing that we've got the best and biggest selection for any event planner. Acrobats in Austin, Bands in Boston, Ukuleles in Utah, even Voice Actors in Vancouver, we've got it all on Gig Salad. We get great gigs coming in year-round, from New Year's Eve party bands all the way through to Santa Claus in the winter, but it's really great to see people take advantage of the early season."
According to Steiner, gig booking requests have increased more than 100% over the same period in 2011 for virtually every category. Although he is eager to credit much of this growth to an early spring, he also acknowledges the growth of Gig Salad as a whole.
"It's great to see all these people coming to Gig Salad to book entertainment earlier in the year, but it's outstanding to look back at the amazing growth we've seen just over the past twelve months," says Steiner. "Our growth has always been strong and steady, but the last year has been phenomenal. We have always kept our customers happy by being fair to everyone and not charging commissions or charging our members sneaky fees for leads they receive through the site, and to see so many new members creating profiles on Gig Salad is really exciting. And event planners absolutely love us, based on the positive feedback we get every day."
It's a sentiment echoed by Roonan. "I've been with the company for a few years now, and I never imagined on my first day that it would grow into the awesome service it is today. Because we've got a lot of entertainment options across the US and Canada, we're ready and eager to work with any event planner, from professionals and corporate planners all the way to individual parents, the often unheralded heroes of event planning. Seeing all the incoming requests for children's outdoor party entertainment and outdoor wedding receptions this early in the year is outstanding!"
Although most wedding gigs are scheduled months in advance of the big day, Steiner says it's never too late to book a great act if your venue has changed, or if you're looking to take advantage of the warmer temperatures. "We've got enough members and enough variety in nearly every location that you can always find great entertainment, even at the last minute. Whether you've decided to host a big Easter party or want to hire a steel drum band and have your wedding reception outdoors, Gig Salad has got you covered."
About Gig Salad
With more than 20,000 entertainers and vendors available for hire across North America, Gig Salad is the place to book entertainment and event services for parties and corporate events. Gig Salad's clients include America's Got Talent, CBS, American Express, Disney, and MTV, in addition to thousands of brides, event planners, parents, and venue owners who use the site to book entertainment.
Based in Springfield, MO and Wilmington, NC, they can be reached at 866-768-GIGS and at gigsalad.com.