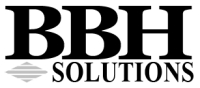 New York, NY (PRWEB) March 29, 2012
The technology component of a corporate relocation is a complex project that demands careful planning and timely execution. The installation of voice, data, video, and security technologies must be coordinated to go live by the deadline date in order for the first day in a new office to begin with "business as usual."
BBH Solutions, Inc., a leading New York City provider of converged network and cloud computing solutions, is pleased to announce that technology relocation planning will be the featured topic for its April 2012 seminar. This event will be held at BBH's technology showcase located in DAS USA's new show and office facility, at 875 Avenue of the Americas, on April 3 from 4:00 PM – 8:00 PM.
The "town hall" seminar will feature a discussion led by BBH Solutions Director of Sales, Layne Frank. Mr. Frank will talk about the planning and elements required to achieve a successful technology relocation project. BBH Solutions has provided relocation solutions and services for organizations in several industries in the New York area since 1989. During his career, Mr. Frank has led hundreds of technology relocation projects to their successful completion.
Key points to be covered during the discussion will be:

Budget considerations for a technology move
Creating a successful timeline
Building considerations
Some common pitfalls and how to avoid them
Why an expert integrator and IT consultant is needed for a relocation
How cloud computing can help to reclaim valuable real estate
The setting for the event, DAS USA's new show and office facility, provides a live, interactive environment where visitors can experience state-of-the-art desking solutions and technologies that are being used for current business relocation projects. DAS is a global manufacturer of specialized desks for trading and control rooms. BBH Solutions equipped the showroom with a mix of cloud-based an on-premise technology solutions, including Cisco Unified Communications, Crestron media controls, Polycom video conferencing, IP Trade Networks SIP-based trading turrets, and digital media displays.
BBH Solutions has set up a special registration page for the event, which can be found at http://www.bbhinc.com/news/detail/technology-relocation-seminar/. Registration will be open until 6:00 PM EST on Monday April 2nd. To receive information about future technology seminars hosted by BBH, there is a newsletter sign-up page at http://www.bbhinc.com/subscriptions/subscribe-to-our-mailing-lists/.
About DAS – DAS has earned a worldwide reputation for excellence in the design, manufacture and installation of specialized desks for trading and control rooms. Founded in 1985, they continue to meet the needs of the World's most demanding markets where they have supplied more than 500 Clients in 51 countries and in excess of 80,000 desks. After just 4 years from inception, DAS USA Inc has grown to be a recognized supply partner to several financial institutions in the Tri-State Area. For more information about DAS, go to http://www.das-bf.com.
About BBH Solutions, Inc. - Manhattan-based BBH Solutions, Inc. provides technology services with a focus on the converged network, unified communications, and IP-based Audio Visual solutions. BBH Solutions is certified by Microsoft as a Silver Server Platform Partner. They are an APC Gold Partner, and a member of the BlackBerry® Alliance Program. BBH Solutions is certified by Cisco Systems in Advanced Unified Communications and Advanced Wireless LAN. A leader in providing customized network maintenance plans with their BBHWorks program, BBH Solutions offers services including on-site visits, remote monitoring, business continuity planning, disaster recovery, offsite back up, and strategic IT planning. In 2009, the company partnered with IP Trade Networks to offer their IP Trading Turret solutions, which fully integrate with enterprise-class IP PBX systems such as Cisco Unified Communications Manager. In 2011, BBH Solutions launched its cloud services and integration program. BBH Solutions is a four-time consecutive Inc. 5000 Honoree for the years 2008-2011, and a two-time CRN Tech Elite designee, in 2011 and 2012. For more information about BBH Solutions, Inc., go to http://www.bbhinc.com.