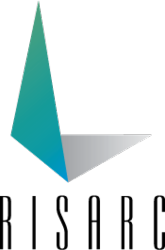 Said Stephenson: "Increase usage of the Nationwide Health Information Network will have a profound and positive impact on the bottom line of healthcare providers in America."
Burbank, Ca (PRWEB) March 29, 2012
Richard Stephenson, President and Chief Executive Officer of RISARC, attended the Spring Conference of the Healthcare Financial Management Association (HFMA) held in Sacramento to speak about the Nationwide Health Information Network.
The Nationwide Health Information Network is a federally-sponsored initiative for the electronic exchange of healthcare information developed under the auspices of the U.S. Department of Health and Human Services. Stephenson spoke about the financial and organizational benefits of this new digital infrastructure, which allows health care providers, consumers and insurers to safely and securely exchange medical records in compliance with U.S. privacy laws.
Said Stephenson: "Agencies such as the Social Security Administration, the Department of Veterans Affairs, the Department of Defense, are using the Nationwide Health Information Network along with many of the nation's private health care providers. Increase usage of the Nationwide Health Information Network will have a profound and positive impact on the bottom line of healthcare providers in America."
ABOUT RISARC
RISARC is a leading national high-technology and revenue recovery consulting firm to the healthcare industry. RISARC, founded in 1990, has recovered over $1 billion for its clients. The company offers the RMSe-bubble™ for secureelectronic document exchange and the signature RISARC 360° single-source solution that combines healthcare revenue cycle expertise with innovative cloud-based, cost-saving technology to help clients optimize existing resources, meet business objectives and reach financial goals. RISARC is an approved health information handler for the esMD project of the Centers for Medicare and Medicaid Services, which connects doctors and health care providers to the nation's leading government healthcare plans.
###