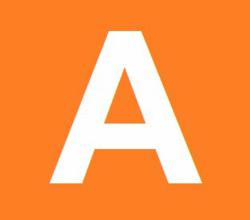 Expand your knowledge and read daily news - get smarter with Alltopics.com!
(PRWEB) March 30, 2012
Alltopics.com now has added Economy updates for the newest topic available for perusal from news junkies. Whether the reader likes business, finance, foreign policy, or money matters, or needs the economic updates and current stock market trends, Alltopics.com gives the newest information available for consumers. Users have the possibility to share and like the news. It is the online community that somehow creates Alltopics.com and that is why it makes the website so up-to-date.
Alltopics.com is the informational website that compiles the newest data and news reports in one place on the specific topic chosen by the consumer. Today's listings may be the current executive compensation packages, or the best tax deductions to plan for the coming year, or even the current unemployment trend in America. Whatever the viewing public of the internet is accessing are the top postings on Alltopics.com. The website garners the knowledge from the most popular postings on Facebook, Twitter, and GooglePlus.
Alltopics.com is one of the newest information resources that collects the most often searched articles on the World Wide Web and places them in one convenient website. People that are interested in the economic forecast read Economy.alltopics.com to be informed about today's topics, because tomorrow's current subjects will be different. Economy.alltopics.com is the most up-to-the-minute resource of Economy news source on the web.
Alltopics.com has its prime time right now. The website is a revelation, an astonishing composite news and information site that offers the best news in Economy, along with every other subject possible, with the most popular postings. Alltopics.com has best news on Economy, maybe because the website itself is a business marvel, showing articles by subject and popularity. It doesn't get more sophisticated than Alltopics.com.