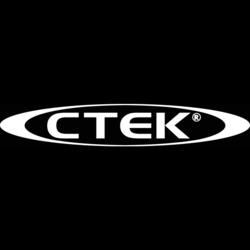 The price of fuel in the UK, and indeed the rest of the world, is already financially crippling drivers
London, UK (PRWEB) March 31, 2012
Following the recent Budget, it seems likely that an additional 3 pence per litre will be added to fuel prices in the UK in the summer - a move that is likely to have a large knock-on effect on car usage. As a result, with cars lying dormant for longer periods of time, battery maintenance will be more important than ever before to avoid self-discharge and the further expense of having to buy a replacement, says CTEK, a leading smart battery charger provider.
The current price for fuel in the UK is already forcing motorists to consider their modes of transport and commute to work. Car sharing, for example, has increased across the country which means many vehicles are now not being used as often as they perhaps would otherwise be, giving the process of self-discharge the opportunity to start and consequently drain the battery if not treated.
Self-discharge is a natural occurrence that is by and large avoided through regular usage of a vehicle with the battery being 'topped-up' by the alternator. However, much like seasonally used vehicles, effective battery maintenance is essential to prevent battery failure and the expense and inconvenience of buying a replacement.
Jan-ulf Soderberg, Head of Brand and Marketing at CTEK, commented: "The price of fuel in the UK, and indeed the rest of the world, is already financially crippling drivers and any further increase is going to force motorists to find other modes of transport, especially for commuting, as a means of saving money. However, they aren't going to want to cease driving all together so will keep their vehicles for occasional use. The problem that this presents is that batteries naturally lose charge when not in use so keeping them healthy and charged is absolutely vital.
"A CTEK 12V battery charger for example, will avoid the disappointment of battery failure and is safe and easy to use. Reverse polarity protected and spark proof, all chargers can be attached to a battery for an indefinite amount of time without risk of over, or under-charging. They also condition the battery as well as charge it so can increase its lifespan quite considerably."
For more information about CTEK and its range of chargers, please visit http://www.ctek.com