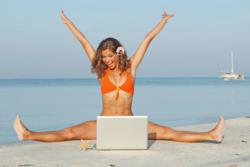 "We've been working with Microsearch since 2000. I cannot recommend them more highly."
Director of Information Systems, Ohio Education Association
Boston, Massachusetts (PRWEB) March 29, 2012
Microsearch Corporation has announced a new mobile device document search and retrieval service, based on its new Websearch engine, packed with the most new features of any new release in its nearly 20 year history.
Chuck Kelly, Microsearch co-founder and CEO, reports, "Our new engine is compatible with all contemporary wireless devices - tablets, laptops, readers - as well as wired computers. Users can set their device download preferences on the go, and tailor document retrieval to match their circumstances. Users download exactly as much of a long document as they want, automatically, saving time and costly bandwidth."
Microsearch's existing clients will be upgrading over the coming months to the new service, and new clients will start off with the new search and retrieval engine.
Microsearch hosts secure web portals for its document search service clients. Current clients include;

Research organizations, who sell access to their wireless documents
Teacher Associations across the country, who need constant access to their contracts
International Unions, who want to make research information available to member Unions
Public and Private Libraries, who make Special Collections available online
Government Agencies who want to make public documents easily available to citizens
Microsearch is now scheduling free demos of its new services to prospective clients. Using their own documents as searchable content, prospective clients can see how their documents perform in a Websearch wireless environment.
For more information, or to schedule your own demo, contact Chuck Kelly by email at chuck(dot)kelly(at)microsearch(dot)net, or call him at 781-231-9994.