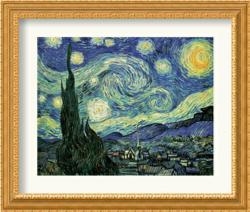 Our new ability to print on canvas allows us to offer thousands of images that we couldn't offer before
Madison, Wisconsin (PRWEB) March 30, 2012
Amanti Art, a Wisconsin-based wholesale art and framing company, has expanded its offering of digitally printed framed canvas art.
Amanti Art allows customers to custom frame prints and posters using the Amanti Art Online Frameshop. The company's website is an industry leader in innovation and offers powerful tools to customize the frame design, allowing customer to choose from an impressive collection of mats and frames, adjust the size and attributes of the matting, and even crop the print or poster to a desired size or orientation. Every print is also offered in Designer Recommended versions for customers who do not want to do their own styling.
The website now allows customers to pick their own output size for digitally printed images on paper and canvas. A simple to use tool allows visitors to the site to choose the size of the print and then to custom frame it.
"Canvas is very popular these days and is also a time tested way to present art. Our new ability to print on canvas allows us to offer thousands of images that we couldn't offer before; images by Van Gogh and Monet, as well as lots of others. These new images will look great when they are presented on canvas, just like the originals," said John Cioci, Amanti Art's Production Manager.