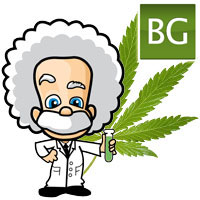 We've consolidated the most creative technology-centric minds from both public and private cannabis companies under one roof.
Los Angeles, CA (PRWEB) March 29, 2012
BG Medical Technologies, Inc. (OTC: RIGH), a leader in medical marijuana professional services, announces the formation of a new digital services marketing division to create best-in-class asset management for cannabis related Internet properties.
The new division is aligned to support company initiatives for monetization of high value and high traffic Internet web sites, brands, and virtual properties. The unit will implement a strong focus on demographic, behavioral, and contextual analysis to best deliver relevant content to patients and information seekers of medical cannabis treatments. This will occur across a breadth of new and existing medical marijuana brands. The division will also lay the groundwork for a cannabis-niche advertising network set for release later this year. BG Medical's consistent focus on patient interests supports industry growth rates as new states continue to ratify medical marijuana legalization. Through internal initiatives and contracts currently under negotiation, the branch is expected to produce $2.1 million in revenue of previously stated $6.5 million 2012 year end goals.
"We've consolidated the most creative technology-centric minds from both public and private cannabis companies under one roof to participate in honing the value proposition of our own brands and new brands we're being asked to manage," said Angel Stanz, CEO. "This represents the underlying glue of our 'seed-to-sale' horizontal that will be revealed throughout 2012 as key acquisitions continue to be completed."
BG Medical Technologies owns and operates BudGenius.com, the first cannabis research laboratory to display online results for medical marijuana potency testing and quality control. BudGenius.com is the most highly visited medical cannabis laboratory website worldwide.
About BG Medical Technologies
BG Medical Technologies develops ancillary support services for medical cannabis patients and professionals, including its flagship medical marijuana research laboratory and website portal, BudGenius.com. BG Medical Technologies, Inc. currently trades under the symbol OTC:RIGH. Symbol and name change pending. BG Medical Technologies and its companies do not sell, grow, harvest, cultivate, nor distribute medical cannabis.
The foregoing press announcement contains forward-looking statements that can be identified by such terminology such as "believes," "expects," "potential," "plans," "suggests," "may," "should," "could," "intends," or similar expressions. Such forward-looking statements involve known and unknown risks, uncertainties and other factors that may cause the actual results to be materially different from any future results, performance or achievements expressed or implied by such statements. In particular, management's expectations could be affected by, among other things, uncertainties relating to our success in completing acquisitions, financing our operations, entering into strategic partnerships, engaging management and other matters disclosed by us in our public filings from time to time. Forward-looking statements speak only as to the date they are made. The Company does not undertake to update forward-looking statements to reflect circumstances or events that occur after the date the forward-looking statements are made.
Contact:
Angel Stanz
Chief Executive Officer
pr(at)bgmedtech(dot)com
(855) 723-3283
###