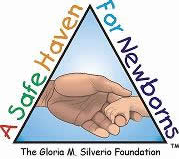 I support A Safe Haven for Newborns because it is saving lives and assisting pregnant women and girls.

Gigi Vasquez
Miami Florida (PRWEB) March 30, 2012
A Safe Haven for Newborns announces new ways to help save babies from abandonment. Infant abandonment is an escalating problem in the United States and especially in Florida.
A Safe Haven for Newborns compassionately and efficiently provides a 24/7 helpline that ensures a secure future for both the newborn and the mother or father in crisis. This assistance confidentially and discreetly saves the life of a newborn while protecting the parent from possible criminal charges in cases where the infant expires due to their abandonment. The costs to society are immeasurable.
A Safe Haven for Newborns speaks up for these innocent, precious newborns and is dedicated to eliminating infant abandonment. To date over 150 precious lives have been saved from abandonment and now have a future. Will you help?
You can truly make a difference. Here's how:
$5,000 -- Sponsor saving a baby from abandonment.
$3,000 -- Support Safe Haven's statewide, 24/7, multilingual helpline and referral data base (1,000+ annual calls).
$2,000 -- Help reach and assist one pregnant girl/woman before they reach the crisis stage.
$1,500 -- Support Safe Haven's publications, brochures, DVDs, education & awareness campaigns.
$1,000 -- Ensure a pregnant girl/woman receives the necessary resources to maintain a healthy pregnancy.
$750 -- Provide for counseling and parenting education before and after the birth of the child.
$500 -- Assist with Safe Haven's advocacy efforts.
$350 -- Provide for a dignified burial service for an abandoned infant.
$150 -- Provide for basic newborn necessities.
Please consider the alternatives.
1. Often an abandoned newborn is found dead in a dumpster, garbage can, canal, field, a life lost unnecessarily. The mother faces charges in the legal system with incarceration time, a life destroyed. If she has other children, often they are placed with different foster care families.
The resources (manpower & financial) of the Dept. of Children & Families, Police, frequently a court appointed attorney and the State Attorney's office are over burdened. Local government incurs the cost of an infant's burial.
2. The mothers often do not have healthy pregnancies, increasing the cost to the state for immediate care. The state also pays for any additional medical services and care until the newborn is placed for adoption or into foster care.
3. The psychological affects and potential consequences to society in later years of a discarded-abandoned child cannot be measured.
4. The average cost to investigate, arrest, prosecute & incarcerate the mother for a ten year period, exceeds $450,000.