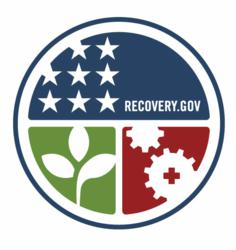 "The pre-bid meetings get us one step closer to putting shovels in the ground," says Andrew Petersen, vice president of External Affairs and Communications for TDS.
Madison, Wis. (PRWEB) March 29, 2012
TDS Telecommunications Corp. (TDS®) announces it's three-quarters of the way through pre-bid meetings. During the meetings, TDS outlines its stimulus-funded projects that will expand broadband Internet access to more than 27,000 rural customers across the country.
"The pre-bid meetings get us one step closer to putting shovels in the ground," says Andrew Petersen, vice president of External Affairs and Communications for TDS. "We are committed to delivering fast, reliable Internet services—and we're getting closer to providing our customers the services they are anxiously awaiting."
This month, TDS hosted meetings in Ala., Ga., Ky., Miss., and Okla. to discuss construction needs for nine of their projects. Since mid-January, TDS has hosted pre-bid meetings for 30 of its 44 projects.
Petersen says "In some areas, contracts have been awarded. Now we're finalizing plans and schedules so we can start digging. Many communities will see construction activity this spring and summer."
In addition, construction is already underway in Chatham, Mich. and Orchard Farm, Mo.
The projects are funded, in part, by the American Reinvestment and Recovery Act via the United States Department of Agriculture's (USDA) Rural Utilities Service (RUS). In total, TDS is receiving funding from the RUS that will lead to 27,000 more households gaining access to broadband Internet services by the end of 2013.
Today, TDS offers Internet service to more than 93 percent of their customers nationwide. The remaining seven percent live in mostly rural areas where distance and topography issues push the limits of technology. According to TDS, these issues make it very difficult to develop a solid business case to expand broadband services. The ARRA funds make it possible for companies, like TDS, to expand their networks and deliver services to people currently without access to a reliable high-speed Internet connection.
More details about TDS' stimulus funded Internet projects can be found at http://www.tdstelecom.com/MediaRoom/StimulusFunding.aspx.
Background:
In February 2009, Congress passed the American Recovery and Reinvestment Act of 2009; it was signed by President Obama shortly after passage. In August 2009, TDS submitted 13 applications for broadband funding. In December 2009 and January 2010, TDS was awarded two grants totaling $12.5 million from the RUS (one of the two federal agencies administering the federal broadband stimulus program) to expand broadband access in Chatham, Mich. and Butler, Ala.
In March 2010, TDS submitted 46 applications for round two funding consideration. In August, TDS was awarded 42 grants (including the four Ind. projects and the Mich. project) bringing the company's total awards to 44 and nearly $136 million to expand high-speed Internet services in 20 states. Engineering firms were selected and announced in February 2011, and now pre-bid meetings are taking place. Construction on many sites will begin this spring. Most networks will be completed in 2012 and the remaining in 2013. Complete details at http://www.tdstelecom.com/MediaRoom/StimulusFunding.aspx.
# # #
TDS Telecommunications Corp. (TDS®) is the seventh largest telecom provider in the U.S. For more than 40 years, the company has been connecting people with high-speed Internet, phone, and TV entertainment services in hundreds of rural, suburban, and metropolitan communities across 30 states. Today, TDS has more than 1.1 million equivalent access lines in service and 2,700 employees. Business customers select from the latest technologies, including: VoIP (managedIP) phone service, dedicated Internet, data networking, and hosted-managed services. Visit http://www.tdstelecom.com or http://www.tdsbusiness.com for more information.
TDS Telecommunications Corp. also manages the operations of VISI Incorporated, TEAM Technologies, and OneNeck IT Services Corp. through TDS Hosted & Managed Services, LLC. These companies employ more than 350 people who specialize in providing hosted application management, managed hosting, cloud services, and next generation data centers. Visit http://www.visi.com, http://www.team-companies.com, and http://www.oneneck.com for details.
TDS Telecommunications Corp. headquartered in Madison, Wis. is a wholly owned subsidiary of Telephone and Data Systems, Inc. [NYSE: TDS]. A Fortune 500® company, Telephone and Data Systems provides wireless, local and long-distance telephone and broadband services to approximately 7 million customers in 36 states through TDS Telecommunications Corp. and U.S. Cellular [NYSE: USM], its majority owned wireless subsidiary. Founded in 1969 and headquartered in Chicago, Telephone and Data Systems employed 12,300 people as of Dec. 31, 2011. Visit http://www.teldta.com for investor information.