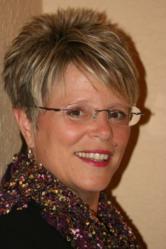 Forced strategic default isn't a problem just facing Florida's underwater home owners; this is a nationwide issue that is affecting all of us.
Tampa Bay, FL (PRWEB) March 30, 2012
Pam Marron, a senior loan officer in Tampa Bay with more than 27 years experience in the real estate industry, will make a guest appearance on "The Home Mortgage Law Show" with host Chae duPont, Esq. of Morris & duPont, PA out of Miami at 2:45 p.m. this Saturday, March 31.
Ms. Marron has recently been in the news with her concerns about the banking industry's practice of requiring underwater homeowners to become delinquent in order to receive a short sale approval. In fact, she wrote a petition that is now online under WE the PEOPLE at whitehouse.gov and can be signed by anyone who wants to put the spotlight on the banking institutions' bad advice.
"This is the primary reason that short sellers en masse are becoming wrongly labeled as strategic defaulters," noted Ms. Marron. So she is asking the Obama administration to require banks to stop forcing underwater homeowners to default in order to qualify for a short sale.
"This isn't about politics. It's about helping underwater homeowners, and helping the real estate industry", added Ms. Marron.
Pam Marron has been originating residential mortgages since 1985 and still loves this business. Her extensive experience includes automated loan approvals through Desktop Underwriting, Loan Prospector, and with the USDA GUS system. Her knowledge of the business includes the use of FHA loans (including 203K rehab), conventional loans (including USDA, Homepath and renovation), and VA loans.
"The Home Mortgage Law Show" can be heard on WIOD 610 AM South Florida's News Radio, WMMB 1240-1350 AM News Radio on the Space Coast, WJNO 1290 AM Palm Beaches News & Talk Radio, WFLA 540 AM Central Florida News Radio. A full list of all stations broadcasting this program can be found at tunein.com.
More information on all the above can be found at
Website: CloseWithPam.com
Facebook: CloseWithPam | 3 Solutions for Underwater Homeowners
Twitter: @PMarronMortgage #StopDefaults