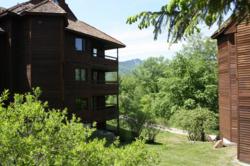 "We are very excited to be partnering with Green Mountain National Golf Course again this season for not only the Stay and Play Program, but also this early season promotion."
- Kara Kacmarcik, Marketing Director, Wise Vacations
Killington, VT (PRWEB) March 31, 2012
Wise Vacations, the Killington area's most reputable vacation rental company, has teamed up with Green Mountain National Golf Course to take advantage of the unusually early opening of this Killington area golf course due to the March warm spell and mild Vermont winter. Wise Vacations is a long time partner in Green Mountain National's Stay and Play Partner Program which offers golfers discounts on tee times and lodging.
In addition, to help promote early season golfing at Green Mountain National Golf Course, Wise Vacations will offer a special lodging package featuring Highridge Condominiums, and 2 free rounds of golf for stays arriving before Memorial Day. Guests will be enticed to take advantage of this Spring getaway, enjoy free early season golfing, and relax in an upscale condominium.
Highridge Condominiums is centrally located in the main basin area and features upscale 1-4 bedroom fully equipped and spacious accommodations, many with direct and breathtaking mountain views. In addition Highridge offers an onsite Sports Center with an indoor pool and a large outdoor hot tub. Guests will enjoy upscale accommodations and a short drive to Green Mountain National Golf Course.
While Vermont has some of the finest golf courses in the Northeast, none can match the beauty and design of Green Mountain National Golf Course in Killington. Ranked the No. 1 public golf course in Vermont, No. 2 overall, our exceptional layout and dedication to service offers a great experience for golfers of all ability levels.
The Vacation Specialists at Wise will help guests plan their entire vacation for a Spring golfing getaway. With so many Killington lodging options to choose from, it can be a daunting process for families and groups to find the right property. The staff will help guests choose between a private home, a condo, or a townhouse; and among many amenities like a hot tub, or a Clubhouse/tennis on site, depending on a group's budget and desires. In addition, the staff will assist in booking tee times and offer restaurant suggestions.
About Wise Vacations
Wise Vacations is a locally owned and operated full service vacation rental company and has been doing business based in Killington, VT for over 25 years. For more information and to book a Killington vacation go to: wisevacations.com or highridgeatkillington.com.