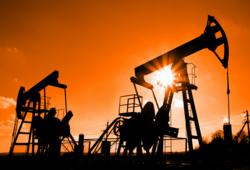 This is a major win for us and proves that even in a recession, excellent customer service and innovation will ultimately make the difference.
Edinburgh, Scotland (PRWEB UK) 30 March 2012
The action tracking system software will control a closed loop quality assurance system for The Queensland Curtis LNG Project (QCLNG). QGC is developing coal seam gas in the Surat Basin of southern Queensland for domestic and export markets through this QCLNG Project. QCLNG involves dozens of communities, hundreds of businesses and thousands of people drawn from throughout the state, the rest of Australia and internationally.
The software reports on all actions, produces a full audit trail and tracks items that are overdue in this highly regulatory environment.
John Sanders – Director of Peoplewwware Ltd said "Winning this contract for the third year running has justified the level of development we have committed to the project, demonstrated our commitment to the far eastern marketplace and Australia in particular and provides us with a solid platform for further collaborative developments during 2012. It is a major win for a small Scottish based Information Governance company and proves that even in a recession, excellent customer service and innovation will ultimately make the difference."