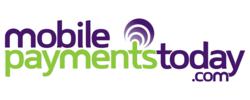 We would be serving our audience poorly if we didn't have eyes on virtually every national and regional economy in the world.
Louisville, Ky. (PRWEB) March 30, 2012
MobilePaymentsToday.com announced today that three highly respected industry experts — Chris Brassington, Joe Frisz and Simon Hardie — will join its fast-growing team of blog contributors providing their insight from all over the globe.
Chris Brassington is the innovative CEO of Starfish 360, a Manchester, U.K.-based group of mobile commerce experts, providing mobile engagement strategies for retailers. He has a track record for leading businesses to profitable growth and, for the past 10 years, has been instrumental in defining and deploying successful mobile and business generation strategies that enhance customer experience and increase shareholder value.
Joe Frisz is the founder and managing partner of Miami, Fla.-based Global PayMobility, an electronic payments consultancy with focus on mobile payments and prepaid products. The firm specializes in Latin American and U.S. Hispanic markets and also in payment solutions for people who do not keep traditional bank accounts. Frisz will focus his coverage for MobilePaymentsToday.com on Latin American markets.
Focusing on Eastern Europe, Turkey and Russia will be Simon Hardie, managing director for Eurasia Insights, a research firm that analyzes emerging financial services industries in Eastern Europe and Russia. He is responsible for development and delivery of the firm's products, which cover this rapidly developing industry region in depth.
"Innovation in our industry is happening so rapidly and in so many places," remarks MobilePaymentsToday.com editor James Wester, "we would be serving our audience poorly if we didn't have eyes on virtually every national and regional economy in the world. We are delighted to have such knowledgeable and experienced industry professionals adding their voices and perspectives to our coverage."
"Part of our mission as a B2B media company is to help innovative companies and people find one another and to foster the kinds of collaborations and exchanges of ideas that move whole industries forward," remarks Kathy Doyle, senior vice president of sales & marketing for Networld Media Group, publisher of Mobile Payments Today. "To be more effective at making those B2B connections happen, we are undertaking a big strategic push to publish more content that is truly global in scope. Addition of these three contributors to the MPT team is one of many steps we are taking in this direction."
ABOUT MOBILEPAYMENTSTODAY.COM
MobilePaymentsToday.com is the premier information resource for executives and influencers in the rapidly expanding world of mobile payments. With a mission of being a one-stop information resource for all things mobile, the digital media property covers: mobile wallets, NFC technologies, mobile banking, point of sale, in-app billing, money transfer and P2P programs, mobile couponing and rewards, mobile bill payment, direct carrier billing, ATMs, security, legal and regulatory issues, and market trends and statistics. MobilePaymentsToday's coverage looks upstream at mobile payments providers — startups, networks and traditional industry players — as well as downstream, showcasing mobile payments technology in action among retailers, restaurants, financial institutions, mobile apps, government and other entities.
ABOUT NETWORLD MEDIA GROUP
Founded in 2000, Networld Media Group is a leading business-to-business (B2B) media communications company specializing digital media, associations and events in the mobile, self-service, digital signage, retail, food service and financial services industries. Media properties published by Networld Media Group include: ATMmarketplace.com, DigitalSignageToday.com, FastCasual.com, KioskMarketplace.com, PizzaMarketplace.com, QSRweb.com, RetailCustomerExperience.com, SelfServiceWorld.com and ChurchCentral.com
###