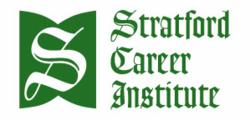 The amount of information covered in this course is amazing.
Scranton, PA (PRWEB) March 31, 2012
Stratford Career Institute has updated and revised their popular home study Beauty Care course almost in its entirety. The newly added textbooks are part of the well-known Milady preparation series for individuals interested in taking the first step in preparing for a career in cosmetology and esthetics.
At the request of its current and prospective student base, Stratford Career Institute first added the Beauty Care course in 2011. The distance learning school has since been working to further refine the curriculum as a means to provide students with the most up-to-date and quality materials available for home study.
Stratford's Beauty Care course covers a broad range of topics including human biology, anatomy and physiology, the latest in disinfection and safety procedures, career opportunities, business skills, current laws and regulations, general skin care, nail care, hair cutting, coloring and styling.
"The amount of information covered in this course is amazing," said Dr. Claude Major, Director of Education at Stratford Career Institute. "We are so pleased to offer such an in-depth preparation guide to a career in cosmetology and all facets of beauty care."
Individuals interested in learning more about the Stratford Career Institute's Beauty Care course can request a free career information packet by calling 1-800-363-0058 ext 9980 or by visiting the school's website scitraining.com.
Similar to Stratford's established high school diploma program, the Beauty Care course is completed through guided, independent study. Students complete lessons at home on their own time, and submit exams online, through the mail, or in combination. Instructors are available via e-mail and toll-free phone and students have access to an online student center.
About Stratford Career Institute
Stratford Career Institute is a distance learning correspondence school that employs a distinct educational training method allowing students to complete their studies and earn their career diploma at home rather than spending hours in a classroom. Contemporary online tools combined with traditional correspondence education give students the flexibility to study when it is convenient for them.
Stratford Career Institute offers more than 60 distance learning courses in a variety of contemporary career fields.