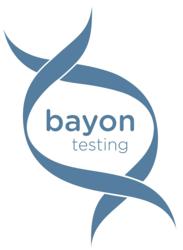 We enjoy catering to both businesses and individuals, to ensure that people's needs in our local area are met
Minneapolis, MN (PRWEB) March 30, 2012
Bayon Testing, new to the Minneapolis - St. Paul area, is now offering background screening, DNA testing, as well as drug and alcohol testing services to both businesses and individuals in the Twin Cities area. The company is also proud to offer custom tailored solutions to meet the unique needs of each client.
 
In addition to offering services for consumers, Bayon Testing helps employers manage the ever growing regulations that come with managing a Department of Transportation (DOT) and Drug Free Work Place business. Core to the product portfolio are business-oriented services such as pre-employment drug testing and background screening, random workplace drug testing, annual reports (MIS Reports), and training (drug test collections, designated employee representative). Consumers also enjoy services such as DNA and paternity testing to help families with custody and child support situations. These services allow businesses and consumers alike to keep focus on what compels them while ensuring that important information is readily available and that compliance regulations are in check.
 
"We enjoy catering to both businesses and individuals, to ensure that people's needs in our local area are met," said Owner and Co-Founder Jon Taylor.  "Especially with DNA testing, people's options are usually limited to a sterile website, where they aren't able to put a face to the name. Our goal is to deliver on our customers needs with a local, personal experience." "We have also taken the time the become certified within all industries we service so customers know they are getting the most accurate information for their needs," Jon also said.
 
About Bayon Testing
 
Bayon Testing was formed to offer professional and competitive drug and DNA testing in the Minneapolis – St. Paul area. The staff is fully trained and certified to meet the demands of both businesses and individuals. Whether it's an individual test or a company wide solution, Bayon Testing handles it. The company a proud member of DATIA, and maintains adherence with the latest federal and state regulations.
Their office is easily accessible, located next to the Minneapolis - St. Paul International Airport in Richfield and is open 9am to 5pm, Monday through Friday.
For more information please visit bayontesting.com or contact Jon Taylor at jtaylor(at)bayontesting(dot)com or 612-869-0457.
Bayon Testing
1300 E.66th St.
Suite 200
Richfield, MN 55423