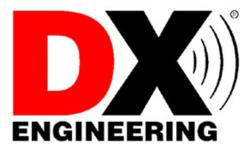 Unlike common hardware store clamps, DXE U-bolt saddle clamps are designed to fit tubing.
Akron, OH (PRWEB) March 30, 2012
DX Enginnering's newest clamps are the better alternative to hardware store and lower-grade clamps for virtually any application that uses tubing--sign supports, automotive exhaust, antennas and poles, etc.
Unlike common hardware store clamps, DXE U-Bolt Saddle Camps are designed to fit tubing. The U-bolts are formed from premium 18-8 stainless steel, and the saddles are cast from 535 aluminum.
DXE's V-Bolt Saddle Clamps are long enough to fit a range of tubing sizes. The saddle material is cast 535 or 319 aluminum, depending on size. The U-bolts are fabricated from premium 18-8 stainless steel.
Super Duty Saddle Clamps are designed for applications where maximum clamping capability is needed. These clamps are made from two corrosion-resistant A356-T cast aluminum saddles with a cast stainless reinforcement plate. Accessory bolt and nut sets (sold separately) allow for a customized fit.
The DXE Resin Block Support Clamp is ideal for securing mounting brackets or plates to tubing, while also providing electrical insulation. Optional stainless steel reinforcing plates provide additional stiffness and act as hole-drilling templates.
Marine-grade Stainless Band Clamps secure telescoping tubing in place. The ECLS Series Clamps have threaded studs for electrical connections, mechanical assembly of components, or attachment of brackets.
PRICING: $2.65 to $49.90 depending on size, composition and configuration. For more product and ordering information, visit http://www.dxengineering.com.