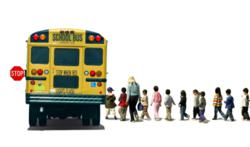 fiteBac SkinCare Germicidal gives parents a little more confidence in leaving children in an environment with a well thought out [hand sanitizing] plan.
Marietta, GA (PRWEB) March 30, 2012
In an era when it's increasingly necessary for daycare centers to provide the cleanest environment possible, fiteBac SkinCare helps local daycare by donating its alcohol free hand sanitizer, fiteBac SkinCare Germicidal Hand Softening Gel, encouraging employees to sanitize without drying and cracking skin.
It's Primrose School's mission to ensure each child can excel in a safe, happy and learning environment. fiteBac SkinCare, LLC joins the mission by donating bottles of the Germicidal Hand Softening Gel to Primrose's employees. Each apply a pea-sized amount, allowing teachers to sanitize without worrying about damaging the skin, unlike traditional alcohol-based hand sanitizers that can be harsh to skin. Teachers are more likely to comply with strict hand hygiene protocols when they can enjoy soft hands. "If employees are able to maintain healthy hands and kill bacteria, they are more likely to want to sanitize. fiteBac SkinCare Germicidal gives parents a little more confidence in leaving children in an environment with a well thought out plan that tackles compliance issues," says Dr. Kirk Kimmerling, President and CEO of fiteBac SkinCare, LLC.
fiteBac SkinCare Germicidal has a unique patent pending formulation that kills bacteria while helping to strengthen the skin's moisture barrier Velvety soft skin even after frequent hand washing or exposure to other harsh environments is an exciting advancement. fiteBac's formulation is non-greasy, fragrance free, petroleum free, water free and cost effective; a little bit goes a long way.
THE DENTAL ADVISOR's Dr. John Molinari, a well-respected infection control expert, found a highly favorable kill activity in his study of the germicidal properties of fiteBac's Hand Gel. Dr. Molinari is influential in both the dental and medical fields, and his significant findings are boosting interest in the company's world-changing technology. The technology is beneficial to schools, as well as many other industries.
fiteBac SkinCare Germicidal helps Primrose Daycare employ the new hand hygiene protocol of the future. The program alerts teachers that sanitizing does not have to damage skin. Support for the new germicidal from the teachers has been high. "It is wonderful to sanitize hands without drying them out. At Primose, we have high standards that require we maintain clean hands, and fiteBac SkinCare Germicidal is the perfect fit," says daycare owner, Cheryl Bahneman.
About fiteBac™ SkinCare, LLC and KHG : fiteBac SkinCare, LLC is a subsidiary company of Kimmerling Holdings Group, LLC ("KHG"), a Georgia-based biotech company that has developed an antimicrobial platform intellectual property technology. KHG was founded in 2009 by Kirk Kimmerling, DDS Marietta Cosmetic Dentist and Dan Kearney. The two set out to create products to "change the world, one product at a time." Kirk and Dan first targeted bacterial issues in dentistry, knowing that solving those problems would lead to dramatic improvements in oral health, and more importantly, systemic bodily health. They engaged a team of highly accomplished chemists and scientists retired from Fortune 500 companies and researchers from major universities. In doing so, KHG has developed technology with several patents pending that has application well beyond dental materials, and has exciting potential in medical, plastic, composite, coating and other applications that are in various stages of development, some close to commercialization. fiteBac SkinCare Hand Softening Gel is the first product to be released under the fiteBac brand name.