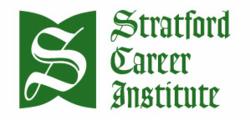 This course is designed for both hobbyists and those looking to supplement their income in a career in gardening and landscaping
Scranton, PA (PRWEB) March 31, 2012
Just in time for Spring, distance learning school Stratford Career Institute has an updated Gardening/Landscaping course.
Newly designed with an expanded portion on organic gardening, Stratford's comprehensive course also covers everything from lawn and soil care, to flowers, perennials, composting, pest control and more.
Stratford's Gardening/Landscaping course begins with "40 Ways to Make Money in Landscaping and Gardening," and works its way through multiple topics involved in creating and caring for a garden. The course then tackles a broad overview of landscaping and offers detailed instruction on a variety of landscape design and techniques.
"Whether this is your first garden or you want more detailed information on specific topics such as xeriscpaing or rain gardens, Stratford's Gardening and Landscaping course can help," said Dr. Claude Major, Director of Education for Stratford Career Institute.
"This course is designed for both hobbyists and those looking to supplement their income in a career in gardening and landscaping. Overall, we are extremely pleased with quality content of this course and added benefits for our students," added Dr. Major.
Stratford officials said that updated course also includes additional illustrations, more organic gardening solutions, composting, eco-friendly gardening and more.
Similar to Stratford's high school diploma program, the Gardening/Landscaping course is completed through guided, independent study. Students complete lessons at home on their own time, and submit exams online, through the mail, or in combination. Instructors are available via e-mail and toll-free phone, and students have access to an online student center.
Individuals interested in learning more about Stratford Career Institute's more than 60 career training courses can call 1-800-363-0058 ext 9980 or visit scitraining.com.
About Stratford Career Institute
Stratford Career Institute is a distance learning correspondence school that employs a distinct educational training method allowing students to complete their studies and earn their career diploma at home rather than spending hours in a classroom. Contemporary online tools combined with traditional correspondence education give students the flexibility to study when it is convenient for them.
Stratford Career Institute offers more than 60 distance learning courses in a variety of contemporary career fields.