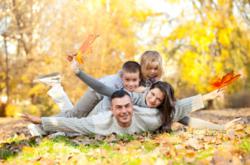 The site is one of the coolest discoveries of my life as a OC mom thus far! (Jen - TinyOranges.com)
Irvine, California (PRWEB) March 31, 2012
PlanADayOut.com, the searchable and free database resource for family friendly activities, launched today after two months of beta testing with local moms. Focused on the Orange County area, PlanADayOut.com was the brainchild of Maruska Gannon, an OC mom who was frustrated trying to find fun things to do with her kids, ages 5 and 2. She found herself searching dozens of websites each week to find the right activities that fit her family's time, interests and budget.
So this efficiency-oriented OC mom (who also happens to have a master's degree in mathematics from UCLA) started creating a spreadsheet in Microsoft Excel that housed all the information she needed to plan a day out with her kids. Soon, friends started asking her for advice on where to go and what to do. She realized the need to find things to do was universal and extremely relevant for moms.
And so PlanADayOut.com was born. Working with her computer programmer husband, Gannon put together a searchable, dynamic database that allows users to find the perfect activity given multiple parameters and preferences. The free resource serves up info on local storytimes, museums, kid's entertainment venues and more. Suppose you wanted to find an activity for Thursday that is within 25 miles of your home, suitable for your kids ages 5 and 8. PlanADayOut.com's database would provide you with a list of 102 items in the Orange County area that meet your criteria, which you could then filter by category, cost and more.
And for those that aren't sure what they are looking for? PlanADayOut.com offers quick links such as "Fun for Free", "After-school Activities" and "Toddler Time" to make browsing easy.
For moms on the go, PlanADayOut also has a Facebook page with daily tips for the week ahead. "Like" the page, and you could receive notifications straight to your phone.
The site launches officially today after two months of beta testing with local moms. While the site will continue to evolve and improve based on feedback from local moms, Gannon promises that PlanADayOut.com will always stay true to its commitment to provide a free resource to benefit families and the communities in which they live. Today the site offers Orange County specific activities, but expansion into other major metro areas is planned within the next few years.
For more information or to search for the perfect things to do with your kids in Orange County, go to http://www.PlanADayOut.com.
About PlanADayOut.com
PlanADayOut.com is a free online resource for families, currently serving the Orange County, CA area. Privately owned by an OC mom, the free searchable database offers hundreds of detailed listings – from museums and local storytimes to kid-friendly entertainment venues, like ice skating rings and bowling lanes - all of which can be filtered by distance, hours of operation, cost, attendee age and more. Visit http://www.PlanADayOut.com or http://www.facebook.com/PlanADayOut