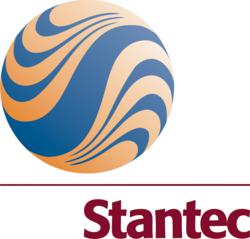 Edmonton, AB (PRWEB) March 30, 2012
Stantec, a leading global design firm, is marking the final week of National Engineering Month in Canada by encouraging women to pursue a career in the profession by sharing their tips for success.
Some of Stantec's top female engineers from across the country have teamed up to provide aspiring female engineers with career advice drawn from their own personal experiences.
Attracting women to engineering is a critical part of Stantec's human resources strategy, says George Powell, Stantec's Director of Diversity and Inclusion.
"We are seeing a real shortage of qualified engineers in many parts of Canada. If we can encourage more women to pursue engineering as a profession, then we can continue to build a healthy team to keep our company moving forward," says Powell.
Stantec has been named one of Canada's Best Diversity Employers for 2012 by the editors of Canada's Top 100 Employers.
Top Tips from Stantec's Women in Engineering
Denise L. Pothier, P.Eng.
Dartmouth, NS
"Be curious. Curiosity opens you to a world of possibilities and knowledge. Be open to new ideas; seek and explore and ask probing questions."
"Be true to yourself. Set priorities that include yourself, your family, your community and your work. Before you react to a situation, ask yourself: 'Will this matter in five years?'"
"Step up to the challenge. Know your limits, and then set goals just outside those limits."
Maria Kyveris, P.Eng
Land Development Engineer
Kitchener, ON
"As with all other professions, success in engineering is often achieved by the opportunities you create for yourself. Women still need to work hard to earn a spot in the engineering society and we need to constantly remind the industry that we, too, can be as successful as men in the same position. It takes a strong person, one who never gives up, asks the right questions, and never feels intimidated to overcome the challenges presented for women in this field. It's a challenge but, in my personal experience, it has been well worth the hard work and dedication to achieve success."
Erica Gorman, P.Eng., MBA
Transportation Engineer
Fredericton, NB
"Engineering allows you to be creative, solve problems and design things that make a difference in our everyday lives. The basic skills are extremely important, so work hard at all of your courses, do not hesitate to ask questions or to get your hands dirty gaining practical experience. Take advantage of the opportunities that are presented to you, even though you may find yourself outside of your comfort zone. The rewards will be endless."
Karyn Cornfield, M.Sc.Eng., P.Eng,
Water Resources Engineer
Ottawa, ON
"Believe in yourself, be open, be honest, and ask lots of questions. And remember, if you get a job in consulting engineering, you'll be exposed to a variety of projects, a fast pace, and likely assume larger roles and responsibilities, which will improve your technical and project management skills, and business development knowledge."
Michelle Blake, P.Eng., PEO, M.Eng
Industrial Buildings and Facilities Engineer
Vancouver, BC
"Engineering is all about finding solutions and improving our quality of life. If you enjoy puzzling your way through a problem and making a difference in the world we live in, then engineering could be a great career for you. There are endless opportunities within engineering to find a niche that ignites your passion and fits your personality. I feel fortunate to be earning my living doing something that is interesting, satisfying, and provides continuous opportunities to learn and grow."
Azza Askar, M.A.Sc., P.Eng.
Structural Engineer
Regina, SK
"Engineering covers all field aspects of our life. Even on a construction site an opportunity is open for watching, learning and asking questions. Learning will never stop and the path to success is covered with patience and enthusiasm. Professionalism is the key gaining respect."
Shayna Hall, B.Eng, PMP
Electrical EIT
North Bay, ON
"When I first began working as an engineer, I was terrified of being too green or too enthusiastic. So I blended into the background and kept observations and questions to myself. I rarely approached senior people for help. But, once I began to talk and ask questions, spectacular opportunities soon presented themselves. Seasoned workers often love to share their knowledge and experiences with enthusiastic listeners. Soon I was travelling world-wide on many once-in-a-lifetime adventures, and advancing quickly in my career. Be confident and fearless in your career, and in your feminine self. Engineering embraces both."
Kerri Bowser
Structural EIT
Calgary, AB
"Follow your heart. If you have an interest in the sciences, follow it! Engineers get to contribute to projects that directly impact people's lives and make them better."
"Engineering is creative. The problems that engineers face require creative problem solving skills. Structural engineers, specifically, work daily with architects and other artists to help them realize their vision."
"Engineering needs more women. Diverse working environments are more resilient and typically more fun to be at."
About Stantec
Stantec provides professional consulting services in planning, engineering, architecture, interior design, landscape architecture, surveying, environmental sciences, project management, and project economics for infrastructure and facilities projects. We support public and private sector clients in a diverse range of markets at every stage, from the initial conceptualization and financial feasibility study to project completion and beyond. Our services are provided on projects around the world through approximately 11,000 employees operating out of more than 170 locations in North America and 4 locations internationally. Stantec trades on the TSX and on the NYSE under the symbol STN. Stantec is One Team providing Integrated Solutions.
Media Contact
Matt Stuart
Stantec Media Relations
(403) 716-8165
Matt.Stuart(at)stantec(dot)com
Rachel Sa
Stantec Media Relations
(416) 598-5699
Rachel.Sa(at)stantec(dot)com
One Team. Integrated Solutions.