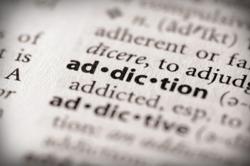 Excellent graphic organizers, information, and supplemental video clips/articles.
Middlesex, NJ (PRWEB) March 30, 2012
MindCross Training announces their 2012-2013 Professional Development for Educators course offerings. New offerings include a one hour Technology in the Classroom course as well as two new mini-classes for bullying and drug abuse.
Since 2008, MindCross Training, in partnership with NCADD of Middlesex County, has helped thousands of New Jersey educators meet their in-service and professional development training requirements. The online training includes State required topics on bullying, suicide and child neglect.
"Our courses have saved New Jersey Schools' time and money by offering the Professional Development training online, 24/7 at a very affordable price" says Scott Hutton, Training Director for MindCross Training, "we feel that these new offerings represent the next generation of online courseware. They were developed and designed specifically to give New Jersey educators the knowledge they need to help their students maximize their educational achievement."
The new Technology in the Classroom course will help educators become familiar with the technology that they will be encountering in today's classroom. Smartphone, tablet technology and electronic blackboards are all discussed. The short mini-classes gives experienced educators the opportunity to get updated knowledge on the topic in a quick, efficient way.
In addition to the new courses, the online administration system has also been updated and enhanced. Changes include an improved user interface, increased flexibility in requirements setting and easier access to historical data. And, the current curriculum content has been updated to make the training more focused and accessible.
Schools and districts interested in the professional development training can get additional information online or by contacting MindCross directly at 304.725.2617.
About MindCross
MindCross Training is a boutique provider of innovative learning solutions for all organizations large or small. MindCross customized offerings are focused on reducing the cost of training while maximizing results. MindCross focuses on building training solutions that engages the learner and promote educational success. MindCross has been helping clients implement successful training solutions for over 10 years. Additional information can be found at http://www.MindCross.com