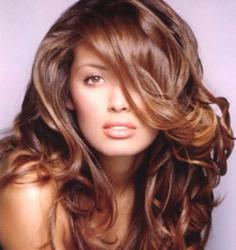 Miami, FL (PRWEB) March 31, 2012
TheBeautyPlace.com offers a selection of professional hair care products to help manage hair that is thick, curly, and textured. The consultants of the online retailer state they understand the frustration people with thick and coarse hair types experience when attempting a specific hairstyle. They recommend best-selling products that regularly receive excellent reviews on their effectiveness.
The lead consultant of TheBeautyPlace.com recommends Joico Smooth Cure Shampoo and Joico Smooth Cure Conditioner. Both the shampoo and conditioner are sulfate-free and offers moisturizing of hair strands. When both are used together the consultants state hair can stay smooth for up to 72 hours, frizz is reduced by 79%, and the duo provides 24-hour humidity protection. Rebecca, lead consultant, says "I tell my clients with hair that is difficult to style to say goodbye to ponytails, buns, and hats. They will be able to style their hair easier and faster with Joico Smooth Cure."
A best-selling hair treatment for hair that is thick or coarse is the CHI Nourish Intense Silk Masque for Coarse Hair. The masque is very thick and concentrated. It was especially formulated for hair which its thickness and coarseness makes it difficult to manage. The procedures are to leave the masque on for 5 to 10 minutes. The consultants claim numerous clients call in praising the effectiveness of the masque and an immediate difference is noticeable and styling hair is much easier.
CHI Deep Brilliance Hydration Shampoo and CHI Deep Brilliance Hydration Conditioner made the best-seller list. Rebecca stated, "hair that is very textured tends to be dryer and it is essential to keep it hydrated and moisturized." The shampoo and conditioner are formulated with silk and milk proteins and act as a detangler. The duo are sulfate-free and do not strip hair of its natural oils. "Hair that is coarse and textured will benefit from this hair product tremendously!" said Rebecca.
Agadir Argan Oil Spray Treatment made the best-selling styling product for thick and coarse hair. The hair treatment comes in a spray bottle for practicality. "Spritz all over hair, but do not try to saturate hair with it. You want a little to coat hair for when you blow dry or flat iron hair," says Rebecca. The hair treatment protects hair from heat damage when using professional styling tools like blow dryers and flat irons. If hair is not properly insulated from heat hair can get damaged. The oil hair treatment provides shine to hair strands to provide a smooth and sleek hairstyle.
TheBeautyPlace.com is a leading online retailer of professional beauty products for hair and skin care needs. Find some of the industry's top beauty brands at extremely competitive prices. Hair products offered by TheBeautyPlace.com range from professional flat irons to products for hair loss. Quality skin care products address skin concerns from anti-aging to acne-prone skin.
Follow TheBeautyPlace.com
On Twitter: @TheBeautyPlace
On Facebook: Facebook.com/pages/TheBeautyPlacecom/125435188536?ref=ts
TheBeautyPlace.com Blog: http://www.blog.thebeautyplace.com
# # #