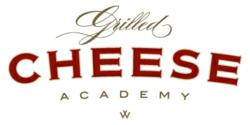 Madison, WI (PRWEB) March 30, 2012
Grilled cheese enthusiasts: Start your griddles. The Grilled Cheese Academy is holding a recipe contest to find the top homemade sandwich in the country, and the winner will receive an all-expense-paid trip for two to New York City and a host of other tasty prizes. Fifteen other winners will take home prizes including gift cards and Wisconsin Cheese baskets.
Presented by the Wisconsin Milk Marketing Board, the contest ends Tuesday, May 8. To enter, contestants should submit a grilled cheese recipe featuring Wisconsin Cheese. Several of the winning recipes will be featured in a grilled cheese e-book.
To enter and for more contest information, visit GrilledCheeseAcademy.com.
For more information about Wisconsin Cheese, visit EatWisconsinCheese.com.
The Wisconsin Milk Marketing Board is a nonprofit organization of Wisconsin dairy producers that promotes the consumption of milk, cheese and other dairy products made in America's Dairyland.