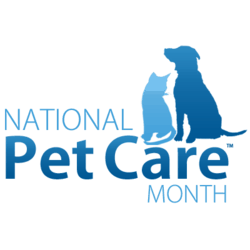 Encinitas, CA (PRWEB) March 30, 2012
VetDepot™, a leading online retailer of pet medications and supplies, is designating April as National Pet Care Month to encourage proper care of companion animals. Pets act as loyal and loving companions for many, and in return, they deserve proper care to ensure their health and happiness. VetDepot invites owners to celebrate their commitment to their pets by taking the Pet Care Pledge and encouraging others to do the same.
"I Pledge to Make My Pet a Priority"
Cats and dogs thrive on companionship. Owners should take time out of every day to play with their pet, go on a walk, work on some training, or do whatever activity they enjoy doing most with their four-legged companion. Also, a pet's basic needs should be met on a daily basis. Food, water, proper shelter and exercise are everyday musts.
"I Pledge to Protect My Pet from Harmful Parasites"
Monthly preventative medications that protect against the dangers of fleas, ticks and heartworms are an important part of routine pet care. Keeping up with these medications year-round is crucial in ensuring the medication's effectiveness and providing the most complete protection for pets.
"I Pledge to Feed My Pet a Nutritious Diet"
Just like people, pets need to eat healthy food to avoid obesity, digestive problems, and to support their overall health. Owners should read the ingredients before purchasing pet food to determine that a whole protein source is listed as one of the top ingredients. If a pet is putting on some extra weight, a weight control pet food should be considered and calorie-dense treats should be kept to a minimum.
"I Pledge to Not Skip Routine Veterinary Care"
Yearly veterinary checkups are an important component of responsible pet care. These appointments give vets the opportunity to address any questions or concerns owners may have about their pet's health, check for anything out of the ordinary, and make sure pets are up-to-date with vaccinations.
"I Pledge to Socialize My Pet"
A happy, well-adjusted pet is one that's been properly socialized. Pets, especially dogs, should have experience meeting people and pets of all shapes, ages and sizes to keep them social and happy. Socialization should begin at an early age if possible and continue throughout a pet's life.
"I Pledge to Spoil My Pet"
Providing your pet with toys encourages healthy activity and can deter destructive behavior. Also, some pet treats are more than just a yummy snack. Giving a furry companion treats that are designed to promote dental health or joint strength is a great way to give a little reward while promoting a pet's overall health. Lastly, a lot of love and attention makes for a happier, better behaved pet. So, owners should spoil their feline or canine companions with toys, nutritious treats, and plenty of attention!
About VetDepot: VetDepot offers the very same pet products available from your local veterinarian with savings of up to 60%. All VetDepot products are backed by their 100% Satisfaction Guarantee. VetDepot is LegitScript certified, has an A+ rating with the Better Business Bureau, and is committed to low, everyday prices and excellent customer service. Check out their website at http://www.vetdepot.com or call their toll free customer service line at 866-456-0400. Give your pet the BEST!™