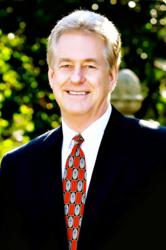 We've been providing on hold messages since 1982 and this is one of the freshest innovations I've seen. We've had a lot of interest in this service and clients that are utilizing the News Network love it.
Atlanta, GA (PRWEB) March 30, 2012
Most every caller has heard "the past" before in on-hold messaging. A business is called, the caller gets put on hold and is bored to tears hearing "in spring of 2010 we're moving to our new location to serve you better" or "the weathers turning cold outside, get your home ready for winter," and it's actually late spring headed to triple digits; and one of the old classics "Thank you for holding … your call is very important to us. If you will stay on the line one of our representatives will be right with you. We value your business, so please continue to hold and our focus will be on you next. We are busy helping other customers giving them our undivided attention." Really? Well, the customer knows they are on hold. The company now has the opportunity to tell them something that they don't know while boosting the company's image, not creating a 'ho hum' experience. Businesses can use this prime time for marketing, generating inquiries, boosting sales of new services and products while building brand image. And by all means, businesses should keep their messages timely. And that's exactly what the News Network service does.
Transmedia's Commercials On Hold has been collaborating with two other leading national on hold companies, all members of the international On Hold Messaging Association - OHMA, to perfect the 'news networks' and to offer them as a premium option for businesses to use to engage callers.
Here's why the News Network concept works so well. During the captive time callers will spend on hold, companies have their undivided attention and the callers are intrigued hearing current topics while being informed with the messaging. The Commercials On Hold News Network is updated daily Monday through Friday so callers always have fresh information to listen to. Sometimes the news will make them laugh and sometimes it will inform them but it will always keep them listening.
The News Network will not only provide callers the information they need to know about the business, but it keeps them engaged with the latest news, sports, entertainment and business headlines sandwiched right between the marketing messages.
The technology that makes it possible is a 'network deliverable' digital player that pulls the new content daily from a content server, all hands free for the end user. According to Allen Gaughf, Founder and President of Transmedia "We've been providing on hold messages since 1982 and this is one of the freshest innovations I've seen. We've had a lot of interest in this service and clients that are utilizing the News Network love it. The news items clients choose, whether news headlines, sports, entertainment or business features, captivate their demographic. It's a real plus to be in the sports field and have timely sports headlines between the marketing messages. The same goes for other industries as well"
Bruce Wiley, President of Big Wheel Auto Parts, in Kent, Washington, and part of the national Uni-Select Group states "Our callers really enjoy the on hold sports network. The stories are short and don't take away from our on hold messages, they actually enhance them. Having the On Hold Sports Network fits the profile of our clients and they seem to enjoy hearing the daily sports headlines. Plus they are more patient with us when we come back to the line. I would recommend using the service to anyone."
Sample the Commercials On Hold News Network and hear the freshness of the content versus static messages that are changed infrequently. The surprising aspect is that the cost in receiving the daily content is not much more than other service options, from Commercials On Hold or the other providers. Businesses can still choose the voice talents that best fits the image desired, the music that is featured behind the messages and may choose copywriter preferred to work with to keep the company image fresh.
Fresher is better… not only in food but in on hold messaging! Get fresh soon!
About Transmedia: Transmedia's Commercials On Hold was founded in 1982 by Allen Gaughf in Macon, Georgia, just south of Atlanta. For thirty years the company has been an innovative pioneering force in the on hold message industry. Services include on hold messages, News Network, audio prompts for IVR, Call Center and Automated Attendants, website design, web audio, web video and hosting.