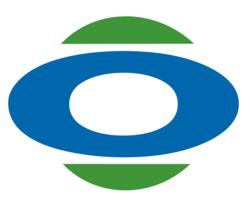 "Vyopta brings a suite of educational solutions that increase the capabilities and efficiencies to adopt higher impact eLearning methodologies."
- Alfredo Ramirez, President and CEO of Vyopta
Austin, TX (PRWEB) March 30, 2012
Vyopta Incorporated, a pioneer developer of applications for Cisco business video technology (Cisco TelePresence, Media Experience and Digital Media) announced today that they will be exhibiting its solutions for Education at the Texas Distance Learning Association Conference in Dallas, Texas at the Dallas Sheraton Hotel on April 15-18.
Vyopta plans to showcase its vControl® application which will be available on the iPad. The new vControl for the iPad features an intuitive interface with simple call initiation to connect with far end participants and amazingly simple presentation and camera controls to switch between video sources. Using vControl, institutions can easily use powerful recording features that automatically apply profile driven tags to video and lecture content. This makes it easier and faster for students to find, retrieve and review the material they want.
"With the continued constraints on operations budgets, educators are still challenged with providing the best learning environments to improve student performance with a growing population base," said Alfredo Ramirez, President and CEO of Vyopta. "Vyopta brings a suite of educational solutions that increase the capabilities and efficiencies to adopt higher impact eLearning methodologies."
Vyopta's solutions create a compelling end-to-end solution for anyone from educators to technical professionals. Vyopta makes it easy to schedule a video session, connect to participants, perform live multi-faceted presentations and record and share multimedia content for specified audience – students and educators. Come visit us in booth #114 and see how Vyopta can enhance your learning environment from inside the classroom and beyond.
About Vyopta Incorporated
Vyopta is a pioneer developer of cloud applications for Cisco business video. Vyopta adapts video to business processes, delivering high-quality customer service, process automation and business intelligence. Vyopta's solutions unleash the potential of business video investments, resulting in improved educator and student performance and outcomes, enhanced customer satisfaction and retention, increased sales and cost savings and greater agility in meeting continually changing business demands. For more information on Vyopta and its products, visit http://www.vyopta.com.