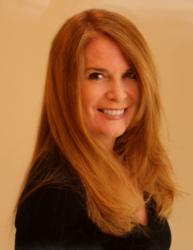 Corporate Wholeness® is the New Paradigm in Corporate Wellness. Shifting Energy and Transforming Lives
New York, NY (PRWEB) March 30, 2012
EE for Life, LLC, founded by Doreen Carrie, introduces a new social networking solution for corporations ready to move beyond Wellness and embrace Wholeness. Corporate Wholeness®, built out of necessity after Doreen Carrie spent years in the corporate wellness arena, significantly and effortlessly transforms the wellness of an individual as well as the energy of a company as a whole. For over 25 years, Doreen Carrie has helped individuals through a whole-istic approach, by unblocking their energy and unbounding any and every area of life, without force and without fail. Corporate Wholeness ®, "One System for all Conditions and Visions", provides a solution to both the health and success of a company, its employees and their families as a whole.
Custom built for each company by utilizing a social networking model, Corporate Wholeness® creates an interactive Social Magnetizing Site® to be used by the employees and their families. Built to eliminate the stressful and often futile attempts to "motivate" employees toward wellness, Corporate Wholeness® instead focuses on "magnetizing" the workforce. When a workforce is magnetized, even partially, the positive effects in health, productivity and harmony are quick and powerful. The days of endlessly struggling with the same conditions, issues and goals year after year, are over. When a person is magnetized, anything is possible and everything becomes more effortless. A Social Magnetizing Site ® creates the magnetized workforce and the corporate wholeness that all companies have long since desired.
Designed as a solution for every company's overall goals, it is a particularly powerful solution for those companies with a large population of employees working various shifts 24/7. Corporate Wholeness® and its Social Magnetizing Site ® is available around the clock for the entire workforce. Components of Corporate Wholeness are available through downloadable Magnecasts® allowing non-traditional workers to listen to the magnetized content of Corporate Wholeness® when they are not able to use the secure Social Magnetizing Site®. What is most powerful and highly preferable about Corporate Wholeness ® is that it can "transform the health and success of a company without interfering in the lives of its employees". Being able to teach people how to keep themselves magnetized eliminates the need of the company to dictate or even motivate employees toward wellness. Corporate Wholeness ®, based on shifting energy, both individually and for the company as a whole, is the missing piece in traditional wellness and motivational success programs. Without shifting energy, conditions cannot change, and companies, employees and their families struggle with the same conditions year after year. That state is about to change. With the introduction of this new approach to life and health, Corporate Wholeness® and its magnetizing effects, will shift the energy and transform the lives in the most effortless and effective way. Unlike traditional wellness programs, the benefits to individual employees are not limited to their actual participation in Corporate Wholeness®. Social networking is on the minds and monitors of most people, all day, every day. With the advent of Social Magnetizing™, employees are not just sharing information, they are sharing transformation, and everybody wins.
For more information about Corporate Wholeness® or any of EE for Life, LLC's other Social Magnetizing options please visit http://www.eeforlife.com.