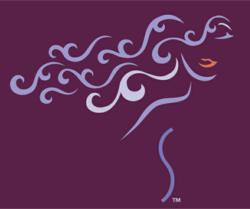 This dynamic Mother/Daughter team developed the Chicks with Magnetude ™ brand with the main purpose (and overall mission) of Awakening the Chick with Magnetude® in every woman.
New York, NY (PRWEB) March 30, 2012
Doreen Carrie has been on a "magnetized mission" all of her life. Even as a child she had the uncanny ability to see a person beyond their blocks. Throughout the years, friends, family and even strangers, regardless of the condition or desired vision, would feel a significant shift after speaking with Doreen. Intuitively Doreen knew that if a person could become unblocked on the inside, they could become unbound on the outside. It was these early energy shifts that became the signature of her future endeavors.
Although continuing to unblock and unbound countless people over the years, Doreen muddled through school and graduated college like everyone else. After being hired by a Fortune 500 company after graduation, she quickly knew this was not where she was supposed to be. Unfulfilled and frustrated she left the company after a year and at 24 years old vowed never again to work for anyone but herself.
During the evolving days of magnetizing and Social Magnetizing ™, Doreen had her first child and wrote her first book. Jaclyn Taylor and Health beyond Belief became Doreen's greatest accomplishments to date. It would be her daughter however that would shift her magnetized mission into full gear. She wanted to start a new generation of magnetized, energy responsible children and what better place to start then with her own! From the time she could talk, Jaclyn was shifting her own energy and like her mother, shifting everyone around her. Her energy education throughout her early years would be both life transforming and lifesaving with the challenges she would face. Doreen unknowingly was not only creating a new generation but a new breed of women: Jaclyn was without a doubt the first "Chick with Magnetude®!"
"A Mother, A Daughter, A Mission" is the title Doreen gave to not only the experience of raising her daughter Jaclyn to live a magnetized life, but also to the "Chick's" project they started almost a decade ago. This dynamic Mother/Daughter team developed the Chicks with Magnetude ™ brand with the main purpose (and overall mission) of Awakening the Chick with Magnetude® in every woman. The Magnetized Process, as taught by Doreen and Jaclyn teach women how to unblock their intuition and unbound their imagination so a woman can "transform her life without interrupting her day". It is that powerful and that effortless.
"I don't believe there are words that can accurately describe how amazing and wonderful this woman is. She has magnetized me from conception and I will be forever grateful. She is the epitome of a Chick with Magnetude® and an energy responsible person. She is my hero. She is my inspiration. She is my rock. She is my safety. She is my home. She is my beautiful mother. She is my best friend", says Jaclyn regarding her Mother and their emerging Chick's brand.
Doreen Carrie, on her daughter and her Mission states, "My purpose was clear from the start, I would not raise a child in a world where struggle and suffering was the norm. It would be my mission to understand and teach my daughter how to transform energy so she could keep her life unblocked and unbound, in every condition and for every vision. And although I felt like I was walking a tight rope for many years, watching my daughter struggle and suffer as we all do, I kept my energy magnetized. Now at 16 years old, not a day goes by that I don't marvel at the energy responsible woman she has become or the power, freedom and wisdom she has attained. Our relationship has grown from years of conflict to a presence of daily joy. I wish this connection for every mother and daughter, but mostly I wish this magnetized life for every woman at every age."
Where two generations joined together from lives of quiet desperation and through love and purpose, Doreen and Jaclyn are creating a system of global transformation. The culmination of Doreen and Jaclyn's vision will materialize as http://www.chickswithmagnetude.com a new Social Magnetizing Site® launching in Spring 2012. A little unconventional, a little sensual, a little girls night out, Chicks with Magnetude tm, combines the best of social networking with the energy of women to create an exciting, interactive and ultimately life changing site.
For more information regarding this Mother/Daughter Mission, or any of EE for Life, LLC's other Social Magnetizing™ options please visit http://www.eeforlife.com.