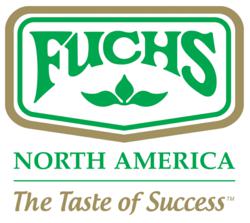 Baltimore, Maryland (PRWEB) March 29, 2012
Fuchs North America, a leading supplier of seasonings, flavor systems and taste solutions to the food manufacturing and foodservice industries, announces the launch of a new corporate website.
The Fuchs North America website address remains the same (http://www.fuchsna.com), but the site has been completely reworked to make it more user-friendly along with providing significantly more informational content than before.
Among the content elements in the Fuchs North America website is a comprehensive overview of the company's approach to providing custom seasoning, flavor system and taste solutions for its customer base, which consists of some of North America's leading snack food manufacturers, other food processing companies plus foodservice firms.
As presented under the umbrella theme "The Taste of Success™," site visitors can learn about Fuchs' R&D and production capabilities, along with the methods it uses to formulate and test new taste solutions through a rigorous and fast-yet-thorough development process.
The new website also provides a streamlined way for visitors to pose questions about the particular taste challenges they may be facing.
Commenting on the launch of the new website, Ken Wuestenfeld, Vice President of Sales and Business Development, stated, "We're pleased to provide the expertise and resources that make it easier for food manufacturers to develop the right solutions for their seasoning and flavor needs."
Wuestenfeld went on to say, "Within the first few days of the website's launch, we found it attracting interest from completely new customers. The site is proving to be a great way to start the ball rolling and show our capabilities."
To visit the new Fuchs North America website, go to http://www.fuchsna.com. For more information on the products and services offered by Fuchs North America, contact Patrick Laughlin, Director of Marketing, at 443-544-1228.
About Fuchs North America
Fuchs North America is a leading producer and supplier of value-added seasonings, spices and flavor systems to the food manufacturing and foodservice industries. With a heritage that extends back to 1939 as Baltimore Spice Company, the firm specializes in the development of full flavor systems, custom flavor profiles and seasoning products – including supporting some of the world's largest and best-recognized food brands.
Fuchs North America's seasoning specialists are experts in anticipating and identifying consumer trends, and converting them into successful flavor profiles. They work closely with food technologists and product development personnel at client companies to design distinctive, differentiated flavor systems. Fuchs products are made in a precision processing environment that ensures consistent, repeatable quality, order to order.
Since 1990, Fuchs North America has been part of the worldwide Fuchs Group, the largest privately-held spice and seasoning company in the industry. The Fuchs Group serves food manufacturing, foodservice and retail segments, backed by secure, quality sourcing plus state-of-the-art production facilities on four continents.