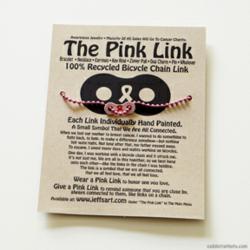 Denver, CO (PRWEB) March 30, 2012
Denver-based yoga clothing company, be present, is celebrating 10 years in business in 2012. March 11th, 2012 marked the company's 10th birthday and subsequently, the company released a limited edition 10th Anniversary logo. The company is excited to announce that a portion of proceeds from the sale of items with the new logo will be donated to the Link Foundation, Inc.
The new logo was designed by Jeff Troldahl. Since the company's inception in 2002, Jeff has been designing artwork for be present tees, pants, marketing material and more, including be present's original logo. Jeff's work has been an integral part of the be present line over the last 10 years.
This new logo includes the original be present logo, held in the palms of two hands – each finger representing a year. It has the look and feel of a butterfly, floating from the cocoon and ready to bring in the next 10 years. This artwork is available on some of be present best selling eco-friendly tees for men and women for a limited time only. This includes the women's Hangout Tee and Renew Raw Edge Long Sleeve as well as the men's Organic Cotton Tee.
be present will be donating $5 from every item sold in this collection to The Link Foundation, Inc. This non-profit was founded by Jeff Troldahl and its mission is simple: "to simply raise more awareness about how we are all connected one way or another (as simple as we are all human). And that no matter how it happens, life ends, and we all have to deal with that. So we are trying to remind everyone, everyday, to stay connected to one another."
To do this, Jeff has created recycled jewelry from bicycle chain links. Each link raises awareness for a different charity. The hand painted links are available on bracelets, necklaces, earrings or as a single charm. Options include the Pink Link, the Pet Link and the Penny Link. Currently, featured charities for each of these links are breast cancer research, the Last Hope Inc. and Peddling for Pennies (of which 100% goes to the Randy Shaver Cancer Research Fund). Jeff's efforts are driven by his personal experiences with cancer and his desire to raise awareness for not only the disease, but the organizations that work to lessen the pain of and eradicate it.
Most recently, the Link Foundation has added another angle to its mission work building BMX bicycles for kids that do not have one. The organization is collecting parts to build mid to high end BMX bikes as well as fully built bikes and funds to purchase bike parts. To learn more about the Link Foundation, please visit http://www.linksupport.org/.
be present, clothing for the yoga lifestyle, was established in Colorado in 2002 by Amy Lopatin Dobrin and Jon Dobrin. All be present clothing is proudly made in the USA. The brand remains at the forefront of the yoga apparel industry, continually designing clothing that is original and functional.