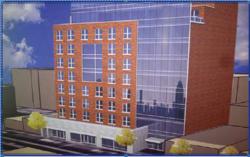 BOSTON, MA (PRWEB) March 30, 2012
IFG Capital, a tax credit syndicator and real estate investment firm based in Los Angeles, CA, has engaged TCAM to provide fund and asset management services and counsel as IFG Capital launches its LIHTC investment funds.
Under this new engagement, IFG Capital and TCAM will work together to ensure IFG Capital investors will receive the highest level of fund and asset management services. TCAM is currently providing asset management and owner's representation services for investors, syndicators and owners as well as for many large banks, insurance companies, corporations and state and local housing agencies. "The team at IFG Capital is looking forward to working with TCAM," said IFG Chief Executive Officer Neil Socquet.
TCAM Chief Executive Officer Jenny Netzer added, "We look forward to working with IFG Capital as they work to expand choices for investors, developers and low-income families and seniors throughout the country."
TCAM – http://www.tcamre.com – is a leading investment manager, providing services for more than 78,000 apartment units across the U.S. TCAM's services include comprehensive asset management, portfolio management and advisory services.
TCAM is a wholly-owned subsidiary of R.J. Finlay & Co. – http://www.rjfinlayco.com – founded by Robert Finlay. R.J. Finlay & Co. is a holding company of diverse businesses and investments with a central focus on real estate. Its portfolio spans 12 companies and includes nearly 300 employees throughout the United States.
IFG Capital – http://www.ifgcapitalre.com – is committed to providing equity for investment in affordable housing for low-income families and seniors in underserved markets across the country. The IFG Capital team has over 100 years of combined experience and has been responsible for the placement of over $4 billion in affordable housing projects nationwide.