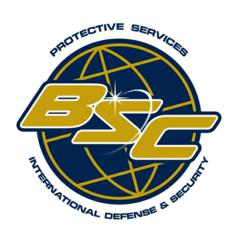 The idea is to...cater to the areas HOA members
(PRWEB) March 30, 2012
Bryant Security, a Miami professional security company headquartered in North Miami Beach prides themselves in serving schools, places of religious worship, and numerous high profile individuals. Bryant Security has added a new location in Broward to become more accessible to HOA members and offer an array of residential services.
Bryant Security's new address (7301 NW 4th street) is nestled in a residential area in Plantation Florida near Liberty Tree Park. This location will focus on servicing residents and business in need of access control, internal communications, video technology, transmission medias, patrol cars, unarmed and armed security guards, and more. President of Bryant Security, Shay Ben-David says, "It's a beautiful residential area in Plantation. The idea is to bring our high level of security experience from commercial security in class A buildings, Industrial security, schools, and various institutions and cater to the areas HOA members." Located literally in the backyard of many residents, this new location will allow Bryant Security to be more visible and accessible to the public.
Residential Services Include:
Live remote monitoring
Long term video archiving
Programmable PTZ cameras, domes and thermal cameras
Integrated access control and video systems
Fiber-optics networking
ACCESS CONTROL
Integrated security management platforms
Electronic access control systems
Web-based and multi-site access control systems
Biometrics solutions
EMERGENCY AND COMMUNICATIONS
Intercoms
Integrated visitor entry phone systems
Public announcement systems
Emergency communication systems
The flagship location also offers residential services, which is located at 16840 NE 19th Ave in North Miami Beach. With the expansion comes employment opportunities. Reach out to Bryant Security to see which new positions are available.
 
About Bryant Security
BRYANT SECURITY is one of South Florida's most established and well diversified security companies. Providing South Florida guard services  armed and unarmed in the Miami-Dade and Broward Counties, this family owned and operated business has proudly served and protected the community, property and people since 1985.
Offering innovation, quality, professionalism, resourcefulness, experience and flexibility, this makes Bryant Security the security services industry leader of South Florida. Mandating skilled manpower, teamwork, expertise, specialty knowledge and trained security officers to demonstrate precise and flawless conduct at all times. From executive level protection to CCTV Camera and Entry Systems, they demand the very best! Each protection task private or public that their protection officers undertake calls upon their extensive training which focuses on ensuring the security and safety of your company, property and staff.
When you select BRYANT SECURITY you are ensuring that your facility will enjoy the highest possible degree of Miami professional security. Their management team consists of hands-on leaders who will work directly with you in planning and implementing your campus' security and contingency planning needs. BryantSecurity.com or 305-405-4001.