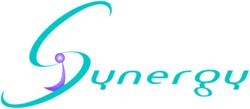 San Francisco, CA (PRWEB) March 30, 2012
iSynergy Webdesign has opened a new location in the San Francisco financial district led by Webdesign and Search Engine Marketing consultant and owner, Richard Lee. iSynergy has established itself as a prominent high quality SEO web design consulting firm. During the firm's 8-year history, iSynergy has provided Professional Website Design and Search Engine Marketing (SEO & PPC) services to clients in some of the following industries: Online Retail, Software, Hi-Tech, Hospitality, Green, Construction, Law, Education and Financial Services.
iSynergy provides professional website design and cutting edge e-marketing services including Search Engine Marketing (SEM) and Search Engine Optimization (SEO) at affordable prices. iSynergy focuses on strategic insights, technical expertise, results driven processes and customized solution services to help companies increase their online visibility, and more importantly increase their sales. The following is a breakdown of some of iSynergy's core capabilities: Website Design (graphic design/branding, flash animation & multimedia and website content writing), Search Engine Marketing (search engine strategy, search engine optimization, pay-per-click, shopping search engine), E-Marketing Strategy (banner advertising, email and e-newsletter marketing, landing pages, integrated online/offline marketing and targeted promotions & campaigns) and E-Commerce Web Development. More information on iSynergy can be found on their website: http://www.isynergywebdesign.com.
Find iSynergy Webdesign in its new location at 155 Montgomery Street, #409 in San Francisco, CA 94104. Richard and the rest of the iSynergy team are looking forward to new exciting business opportunities and partnerships.