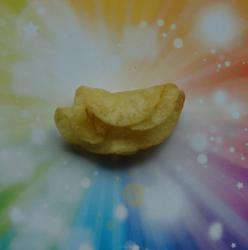 "To change Walmart is to change the world."
~Barb Smith
(PRWEB) March 30, 2012
Deeply interested in social justice and philanthropy, Smith was participating in an online chat with non-profit professionals when she had an epiphany. The discussion involved an infamous partnership between Kentucky Fried Chicken and the Susan B. Komen Foundation. Most felt it was atrocious for the world's largest grassroots breast cancer organization to affiliate with KFC; whose fried foods lead to obesity; a major risk factor of breast cancer. Smith exclaimed "It really hit me then… how taking a 'holier-than-thou' stance can be so alienating and counterproductive to the ultimate goal." Smith believes the most effective way to inspire change is by meeting people where they are. If you need to print that message on the side of a pink bucket of chicken to bring it to them, then so be it. Smith remarks, "What if Marlboros came packaged in pink! Wouldn't that get some helpful conversations going?"
So… back to Walmart, and specifically, to boycotting Walmart. When Smith learned of Walmart's contest, she saw it as an opportunity to put passive resistance behind and put action to her ideals. "Walmart is the largest, most influential company in the world. If you change Walmart, you change the world," Smith said.
Smith's product, Wally World Wish Chips, is a whimsical new type of potato chip that will be prominently billed as an occasional-treat kind of food. "It is a great product in itself, however it is the goal of the product that really sets it apart," according to project supporter Nora Kilby. That goal is to institute a culture of corporate responsibility through the product and within Walmart. The stated goal of this new product is "to partner with Walmart as they transform into the most positively influencing company of all time; the best employer (US and internationally), the most environmentally sustainable; the most compassionate! They can do it and we want to accompany them on the journey."
In order to win the competition and get on the shelf, Wally World Wish Chips must receive the highest number of votes in the contest that runs through April 3, 2012.
Supporters of this idea are encouraged to vote 1x day through Facebook at Vote for Wish Chips as well as 1x day from a cell phone by texting the number 5121 to 383-838.
FYI: In August of 2010; KFC presented the Komen Foundation with the money raised in their 2 month long "Buckets for the Cure" campaign. The check, for over 4.2 million dollars, represented the single largest donation in the history of Susan G. Komen for the Cure Foundation.