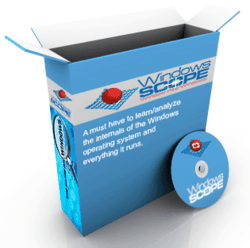 Amherst, MA (PRWEB) March 30, 2012
Designed as a "Window into Windows", WindowsSCOPE enables in-depth analysis and reverse engineering of the Windows kernel and all kernel and user-space programs and drivers at a given time, through its unique extraction methods, intuitive representations of information and interactive graphical visualization, including down to single-instruction-level detail.
WindowsSCOPE Law Enforcement provides incident responders and digital forensics investigators with a powerful tool for in-depth analysis of computers running Microsoft Windows. In addition, it provides interoperability with existing tools, allowing it to be used either standalone, or combined with CaptureGUARD memory acquisition hardware or third party software based acquisition methods.
For more information, including demonstration videos and trial downloads, please visit the WindowsSCOPE website (http://www.windowsscope.com).