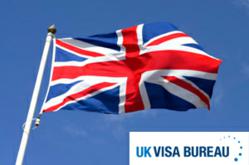 There are still plenty of avenues to consider for anyone applying for a UK visa and the UK Visa Bureau can help make sure your application is successful.
London, UK (PRWEB UK) 31 March 2012
On 6 April, 2011, there will be a new wave of changes made to UK visa legislation, making the process of emigrating to the UK even more of a challenge. See below for a summary of exactly which visas and UK immigration pathways will be affected:
UK Skilled Worker Visas - Under the new laws, skilled migrants will need to prove their wage exceeds either £35,000 a year or the appropriate rate for their occupation. The changes will also limit the amount of temporary leave that may be granted to six years (this also applies to migrants who entered the UK after 6 April.
While the skilled workers route contains several changes, there are exemptions in place for PhD level students and skilled workers applying for occupations which the UK currently has a shortage of.
UK Temporary Worker Visas - The Government has also limited the amount of time a temporary worker can remain in the UK. Under certain Government Authorised Exchange schemes, migrants entering under intern, work experience and youth exchange programmes will be limited to a maximum of 12 months.
UK Student Visas – The major change in policy is the limitation of post-study work rights for international students. Under existing rules, all students have the right to live and work in the UK for two years after graduation.
However, under the new limitations, international students will have to return home unless they have a job offering at least £20,000 or have a business or innovative idea sponsored by their university to qualify for the graduate entrepreneur route.
Graduating students would have applied through the Tier 1 Post Study Work route, however, with the abolishment of this route, students will be eligible to apply through the Tier 2 route, a general visa classification that provides many similar opportunities.
The UK Visa Bureau Casework Department Manager, Marissa Murdock says: "With the Government consistently reiterating their desire to bring down net immigration, it's easy to think moving to the UK has become extremely difficult.
"However, there are still plenty of avenues to consider and the UK Visa Bureau can help make sure your application is successful. We have years of experience in helping clients navigate a constantly changing immigration system, so we are ready to help ensure that you meet all the necessary criteria in order to receive UK immigration approval."